Volkswagen ID. Scirocco 2022: specs and on-sale date
The next Volkswagen Scirocco is set to be a 300bhp two-door coupe, but the shock is that it'll be an electric car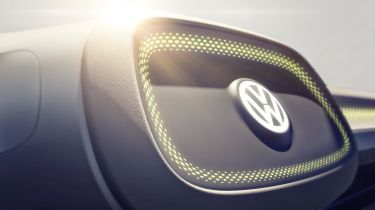 The Volkswagen ID. family of electric cars will expand beyond family-friendly hatchbacks and SUVs in the future, with a new Scirocco coupe set to appear in 2022.
It's part of the company's plans to sell what it calls 'emotional' cars alongside the more mainstream models.
So, while the standard ID. hatchback and ID. Crozz SUV will be the first ID. models to appear in 2020, we'll see a production version of the ID. Buzz minibus in 2022.
At around the same time, we should see the Scirocco reinvented as an electric coupe. It'll be based on the same MEB platform as the other models in the ID. family.
Although most of the expansion in the Volkswagen line-up recently has been with SUVs, insiders at the company have told us they think there's a still a market for sporty coupes. And making an electric sports car is a very sensible move.
By their very nature, they have their batteries set low down, giving a low centre of gravity, which makes for good grip and minimal body lean – both of which are ideal characteristics in a sports car.
Volkswagen ID. Scirocco styling
There's no news from Volkswagen about what the next Scirocco could look like, but company insiders have already told us one thing: if the planned electric car is to be called Scirocco, it has to be true to that name's heritage. 
That means it can only be a two-door coupe, but beyond that it's easy to see how some of the lines and details from the previous ID. concepts could be adapted to make something more sporty and coupe-like. 
We expect that the new car will stay much the same shape and size as the latest Scirocco, but have considerably more room inside. However, Volkswagen won't market it as a family car, as the SUVs and hatchbacks perform that role in the company's line-up. 
Powertrain
It's too early to be sure what powertrain the ID. Scirocco could have, but we expect that it could be like the basic ID. hatchback and come with a variety of power levels.
Early speculation suggested that the basic model could come with around 170bhp, while a flagship Scirocco R could come with as much as 300bhp and have four-wheel drive – an easy thing to engineer, as the MEB platform has been designed to accept four-wheel drive, with electric motors working on both the front and rear wheels.
BMW i4 facelift to topple Tesla with huge range and tech upgrades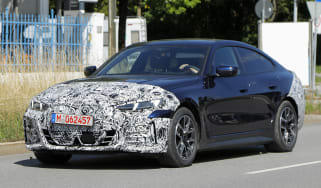 BMW i4 facelift to topple Tesla with huge range and tech upgrades
An updated version of the BMW i4 has been spotted testing, likely sporting a longer range and the latest technology
Electric BMW iX2 is set to take the kidney grille to the next level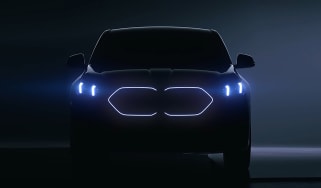 Electric BMW iX2 is set to take the kidney grille to the next level
BMW has teased the highly-rumoured iX2 coupe-SUV, which has been revealed to get enlarged illuminated kidney grilles