Voltswagen: Volkswagen will not be rebranding
Volkswagen has backtracked on its statement that it would badging electric cars as 'Voltswagens' in the US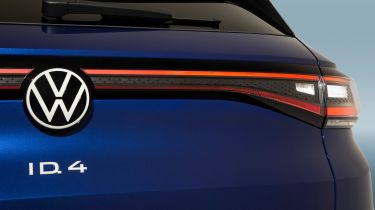 Volkswagen of America has surprised no-one by revealing that it will not in fact be badging its electric cars as 'Voltswagens' – confirming that the move was an April Fool's joke and part of the marketing campaign for the ID.4's launch in the US.
What was initially dismissed as a prank quickly got out of hand, as a press release by Volkswagen of America leaked and several officials made statements confirming the change, which numerous outlets reported on, causing widespread confusion.
The 'Voltswagen' marketing stunt was supposedly to highlight the launch of the Volkswagen ID.4 family SUV in the US. Although Volkswagen of America has not officially confirmed it was a joke, a statement to this effect is expected. 
The supposed rebranding was going to begin in May 2021, but only in America, as Volkswagen UK had confirmed to DrivingElectric that there were no plans for a similar move this side of the Atlantic. 
Scott Keogh, president and CEO of Volkswagen of America, said on Monday: "We might be changing out our K for a T, but what we aren't changing is this brand's commitment to making best-in-class vehicles for drivers and people everywhere," .
Kimberley Gardiner, VW's vice-president for marketing in the US, added: "Over the course of the next few months, you will see the brand transition at all consumer touch points. This is an exciting moment for us, and we have been working through every avenue to make the transition clear, consistent, seamless and fun for all."
New Volkswagen ID.7 brings the fight to the Tesla Model 3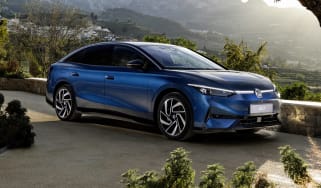 New Volkswagen ID.7 brings the fight to the Tesla Model 3
Volkswagen ID.7 Tourer is the sensible electric estate we've been waiting for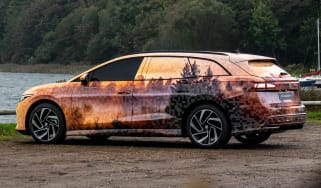 Volkswagen ID.7 Tourer is the sensible electric estate we've been waiting for
Volkswagen ID. GTI Concept brings the GTI badge into the electric age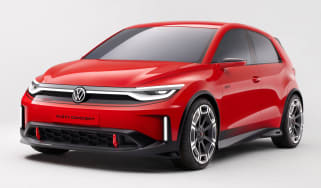 Volkswagen ID. GTI Concept brings the GTI badge into the electric age
MINI Cooper Electric: pricing and specs for British-built electric supermini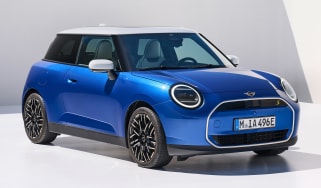 MINI Cooper Electric: pricing and specs for British-built electric supermini
MINI's latest electric hatchback introduces a revolutionary interior design, as well as larger batteries to provide a 250-mile range
Tesla Cybertruck: pricing and specs for Elon Musk's electric pickup truck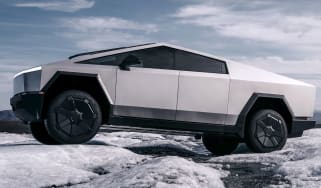 Tesla Cybertruck: pricing and specs for Elon Musk's electric pickup truck
The Tesla pickup truck is now on sale, with a range of up to 340 miles and a starting price of just over $60,000
Electric Renault 5: prices, 2024 launch date and teaser images of the MINI Cooper rival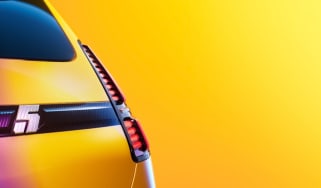 Electric Renault 5: prices, 2024 launch date and teaser images of the MINI Cooper rival
New official teaser pictures for Renault's electric supermini confirm the 5's reveal in February 2024