Toyota electric vehicles set for Tokyo 2020 Olympics
Toyota announces fleet of electrified vehicles set to be used at next summer's Olympic Games in Tokyo
Toyota – the official vehicle fleet operator for Tokyo 2020 – has revealed the fleet of electric, hybrid, plug-in hybrid and hydrogen fuel-cell vehicles set to be used at the Olympic Games next year.
Around 3,700 'mobility products' will be in operation at the Games, 90% of which are expected to be electrified in some capacity. The Japanese company is aiming to achieve the lowest CO2 emissions of any Olympics fleet provider to date.
Some 2,700 of vehicles used will be commercially available models, including the Toyota Mirai, 500 of which will be used to transport Games staff between official venues.
However, several custom vehicles will also be used. The battery-electric Accessible People Mover (APM) has a range of 62 miles and a top speed of 12mph; 200 examples of the golf buggy-esque machine will be used to help people with special mobility requirements travel within the venues themselves.
Meanwhile, a dozen examples of the e-Palette – a battery-electric minibus – will operate a continuous shuttle service inside the athletes' village. Each one can hold up to 20 passengers, with an operator on board to monitor the Level 4 automated driving.
A Tokyo 2020 version of the Concept-i will also be present, chiefly as the operating vehicle during the Olympic torch relay and as the lead car during the marathon. It, too, is capable of Level 4 autonomy, and boasts an artificial intelligence system that Toyota says can "understand people".
Toyota will also bring 300 electric personal mobility devices to Tokyo 2020. These will be used by security and medical staff, with top speeds and ranges of up to 6mph and 12 miles respectively.
New Toyota battery tech to deliver 500-mile EVs by 2026; 750-mile ranges to come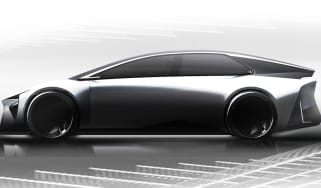 New Toyota battery tech to deliver 500-mile EVs by 2026; 750-mile ranges to come
New Toyota bZ3X: electric coupe-SUV previewed by concept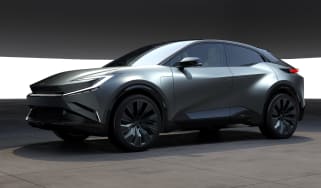 New Toyota bZ3X: electric coupe-SUV previewed by concept
New Toyota bZ3 electric saloon launched in China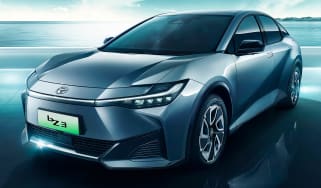 New Toyota bZ3 electric saloon launched in China
We've had a ride in the new electric MG Cyberster and it's NOT what we first thought…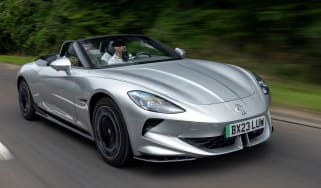 We've had a ride in the new electric MG Cyberster and it's NOT what we first thought…
The MG Cyberster is due to go on sale next year with up to 536bhp and scissor doors – and we've already had a ride in it
Has the UK given up on EVs? New government 'Plan for Drivers' says no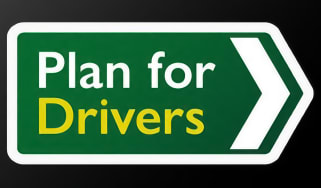 Has the UK given up on EVs? New government 'Plan for Drivers' says no
UK government has announced a new 30-point manifesto which, in part, focuses on electrifying Britain's roads