New 2023 SsangYong Torres electric SUV previewed by design sketches
Europe will get a fully electric version of South Korean brand's forthcoming large SUV in late 2023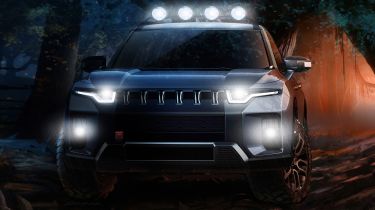 South Korean brand SsangYong is set to add a second, larger, fully electric SUV to its UK and European line-up towards the end of 2023. The SsangYong Torres, which has been previewed for the first time in a series of design sketches, will be a large and rugged vehicle, slotting into the range above the Korando e-Motion.
The car is set to go on sale in combustion-engined form in its native South Korea later this year, but Europe will only get the fully electric version of the car, which is codenamed U100 and will be introduced "towards the end of 2023", according to the brand. Although this is unconfirmed, it could follow the Korando e-Motion's naming convention and be dubbed the 'Torres e-Motion'.
The Torres introduces a new design language for SsangYong, while at the same time not straying too far from its established functional and utilitarian identity. Up front, there's a distinctive, chunky grille design reminiscent of those on Jeep models (which may end up changing on the EV variant), while the images also show a complex rear light signature and a contrasting body panel between the side windows.
No further details have been nailed down yet, so we don't know whether the Torres will be a five or seven-seater, or if it'll match or improve upon the Korando e-Motion's 211-mile range and 100kW charging speed. By 2025, a third electric SsangYong SUV will have joined the range in addition to the Korando and Torres.
Top 10 best seven-seater electric and hybrid cars 2022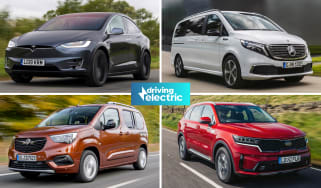 Top 10 best seven-seater electric and hybrid cars 2022
If the regular crop of electrified SUVs and family cars don't provide enough practicality for you, then take a closer look at the range of electric an…
Top 10 cheapest electric cars 2022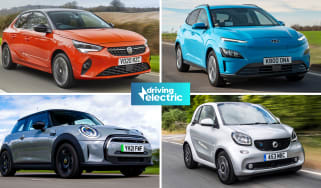 Top 10 cheapest electric cars 2022
Contrary to popular opinion, not all electric cars are expensive. Here are the cheapest ones available in the UK right now
New electric cars coming in 2022 and beyond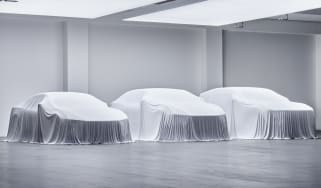 New electric cars coming in 2022 and beyond
With electric cars making up an ever-increasing proportion of sales, the industry is working flat out to launch new models – here's what's on the way …