Electric Nissan Juke on the way
Nissan is looking to shrink its Ariya flagship SUV, opening up the possibility for a pure-electric model to sit alongside the petrol Juke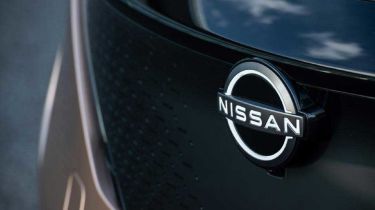 Further details have emerged about Nissan's plans to launch smaller and more affordable electric vehicles. Future models will carry over technology from the brand's flagship Ariya SUV; brand bosses have once again hinted that a battery-electric car closely aligned to the Juke SUV could be the next to go on sale.
Speaking with DrivingElectric regarding the Ariya's E-4ORCE all-wheel-drive system, Nissan Europe's general manager for product planning, Nicolas Bozek, said: "We are quite strong in the B-segment. It could be interesting in this kind of car.
"We sell a lot of EVs in Norway; we are well accepted in this market," Bozek continued. "E-4ORCE offers a really exciting drive and we think [Nissan customers] will really appreciate this kind of control. We think [E-4ORCE] will have a place down the road in other models".
With Nissan looking to expand its electric offering, a more affordable pure-electric SUV would rival cars like the Peugeot e-2008, Hyundai Kona Electric and MG ZS EV – although none of those models is currently available with all-wheel drive.
The Ariya SUV is based on the Renault-Nissan-Mitsubishi Alliance's CMF-EV mechanical platform for electric vehicles. The scalable base can be lengthened and shortened to support additional models – such as a Juke-sized small electric SUV.
Speaking exclusively with DrivingElectric last year, Nissan Europe's head of EV, Helen Perry, said: "A platform investment is huge. For sure, there will be usage for the platform for something more than Ariya. We would not have invested in a brand-new Alliance platform unless there was other usage planned.
"Ultimately, you know our line-up today. You know the segments that are evolving," Perry said. "You can think about where the other big growth areas are – and within our planning, we are always looking at the growth areas and where customers want to move to."
Building on this, Nissan Europe's EV boss confirmed the Ariya has been designed as a "halo" model for the brand – further suggesting it will in time be supported by smaller, less expensive electric cars: "Today [Ariya] is the ultimate offering," Perry said. "It packs in all the things that we are good at".
While the Qashqai is Nissan's strongest-selling SUV by some margin, the Juke has seen huge success in Europe since its launch in 2010. With the Ariya sitting somewhere between the Qashqai and the larger X-Trail in terms of shape and size, Perry's comments opened up the possibility of a smaller Juke-sized electric crossover.
"What is important to [our customers]? Not only in terms of electrification, but also in terms of bodystyle," Perry said. "Electrification will become the norm and bodystyle will become more relevant, because the choice will be wider."
In addition to further pure-electric models, Nissan has confirmed it will bring its e-Power hybrid models to Europe in 2022. Perry thinks there is room for plug-in hybrid models, too, in order to help customers transition from petrol and diesel through to full-electric.
"There is a journey between ICE, through to a full-electric car," Perry said. "It's only right that we support the customer on that journey. Ultimately our mission is zero emissions, so when we say 50% of our line-up will be electrified by 2023, that's a blended approach.
Partnership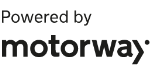 Need to sell your car?
Find your best offer from over 5,000+ dealers. It's that easy.
It's not clear when any additional electric SUVs might be unveiled, but with Nissan's commitment to lowering its overall emissions within the next three years, it's likely such models would feature prominently in helping the maker achieve this goal. With the forthcoming Ariya expected to start from less than £40,000, a Juke-sized equivalent could come in under the £30,000 mark.
New 2022 Nissan Juke Hybrid: prices, specs and details
New 2022 Nissan Juke Hybrid: prices, specs and details
Tesla Model 3 facelift will be a double-edged sword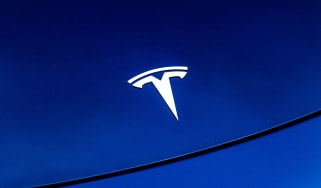 Tesla Model 3 facelift will be a double-edged sword
Tesla's updated EV will have an improved interior, greater range and a more affordable price – as well as one unfortunate drawback
Volkswagen ID. Buzz LWB is a retro, seven-seat electric MPV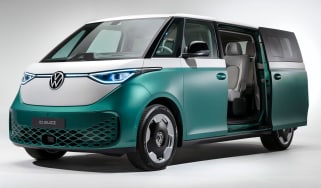 Volkswagen ID. Buzz LWB is a retro, seven-seat electric MPV
Volkswagen has unveiled a larger version of its ID. Buzz EV, boasting more seats and a larger battery with more range
Abarth range to expand with lighter, faster EVs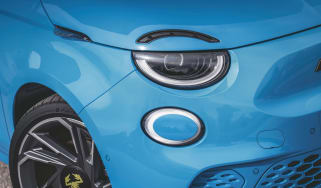 Abarth range to expand with lighter, faster EVs
Italian sports car brand will stay wedded to Fiat, but is eyeing up a faster 500e, plus tuned versions of upcoming crossover