Nissan IMs electric car concept unveiled at Detroit
Four-wheel-drive electric 'elevated sports sedan' showcases brand's Intelligent Mobility technology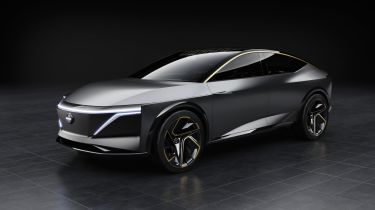 A new Nissan electric car concept has been unveiled at the North American International Auto Show (NAIAS) in Detroit.
The Nissan IMs concept is described as "a completely new type of car – an elevated sports sedan" that showcases Nissan's 'Intelligent Mobility' technology.
It incorporates an elevated ride height, extended wheelbase for greater interior room and saloon-car-shaped body. Inside, the stand-out feature is '2+1+2' seating layout, with pivoting front seats and a rear seat that offers either three-across seating, or a large 'Premier Seat' in the centre when the two outboard seats are folded away.
The IMs offers both hands-free autonomous driving and fully manual operation, as well as incorporating cutting-edge safety and connectivity systems.
It has all-wheel drive, a dual electric motor powertrain making the equivalent of 483hp and a fast-charging 115kWh battery, giving an estimated driving range of 380 miles.
Speaking about the IMs concept, Nissan senior vice president for design Alfonso Albaisa said: "Advances in electric vehicle technology and autonomous driving have allowed our designers to break free of the platform and packaging rules that constrain traditional passenger vehicles, to create a completely new type of car.
"The IMs explores the limits of sedan design with an approach that elevates the category in both look and functionality."
Nissan IMs concept interior
Inside, all drivetrain components are mounted under a totally flat floor, which gave the designers greater flexibility when creating the IMs interior layout. Inspiration was said to come from modern Japanese homes, with dark fabrics and materials animated with light streaks.
In manual driving mode, the IMs has a 'driver-centric' cockpit, with information from various sensors and driver-assistance systems integrated into what Nissan describes as a simple interface. In autonomous mode, the steering wheel retracts and the front seats can pivot inwards so all occupants of the car are facing each other.
Virtual reality technology
One of the most advanced features of the IMs concept is something Nissan calls 'Invisible-to-Visible', or I2V. This is a 3D display of the world outside the car, mixing an actual view of the real world with additional augmented information and views, helping the driver see around corners, see the cause of traffic jams up ahead and plan alternative routes to avoid congestion.
Putting the human back into autonomous driving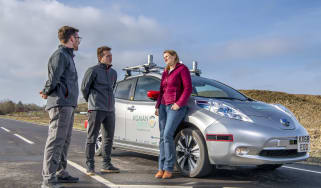 Putting the human back into autonomous driving
Best electric mopeds 2021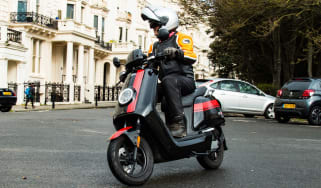 Best electric mopeds 2021
We run down the best electric mopeds you can buy, from some mainstream and some not so well known names
Best electric motorbikes 2021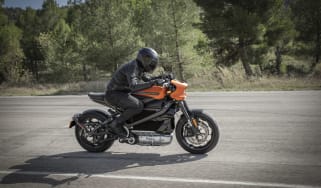 Best electric motorbikes 2021
More and more brands are getting in on the electric motorcycle action. Here's our pick of what's out there right now
Can solar panels charge an electric car?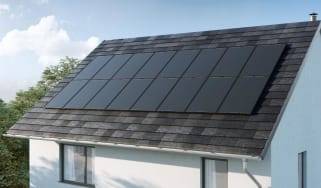 Can solar panels charge an electric car?
Charging your electric car with solar panels is a great way to save money in the long run. We explain why...