Everything you need to know about the Nissan ARIYA
Nissan's pure-electric crossover arrives with impressive range and high-quality tech features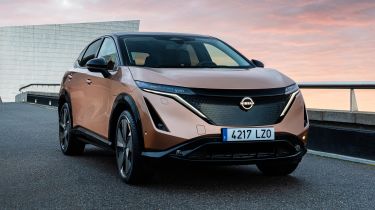 Advertisement feature from

Nissan revolutionised the SUV market with the launch of the original crossover, the Qashqai, in 2006. Blending practicality with affordable running costs, it gave the fast-growing SUV segment a vehicle that quickly became a family favourite. Now, Nissan is poised to take another step forward with the arrival of the pure-electric ARIYA in 2022.
Available to reserve online in the UK now, ARIYA deliveries will start in summer 2022 with prices starting at £41,845 (MRRP) for the entry-level model. Notably it's the first Nissan car to feature the proprietary e-4ORCE technology, ​a four-wheel-drive system that can control the levels of torque delivered between the front and rear wheels. It manages power output and braking performance, too, delivering a smooth and stable ride, reducing stress and increasing driver confidence.
Created entirely from the ground up, the ARIYA represents the manufacturer's latest venture into the electric market (on the back of the perennially popular LEAF) and a vision for its future. This is further cemented by the news of Nissan EV36Zero, a £1bn investment to create an EV manufacturing hub in Sunderland. With the ARIYA leading Nissan's drive to carbon neutrality, here's a preview of some of the crossover's key features.
'Timeless Japanese Futurism' design
One of the most striking things about the ARIYA is its bold design, which stays faithful to the concept that was unveiled at the 2019 Tokyo Motor Show. A close collaboration between design teams in Europe and Japan, Nissan sought to blend expert craftsmanship with advanced technology. The result is a new design direction for Nissan, dubbed 'Timeless Japanese Futurism' and inspired by the company's Japanese DNA.
As it's an EV, the ARIYA doesn't require large intakes, so the closed front grille, with its geometric kumiko design, has eight micro-projector headlight 'cubes' and large daytime running lights that frame the 'shield' with the Nissan signature V-Motion design. The grille itself also houses sensors to aid with the Nissan ProPILOT driver assistance system.[1]
The curved roof adds to ARIYA's futuristic look, while sporty touches come thanks to the extended rear spoiler and LED lights that run across the tailgate. With a single, uninterrupted horizon line that stretches across the side profile, ARIYA retains a minimalist look, but without compromising on functionality, which is vital for an SUV.
Range and charging times
The ARIYA really comes into its own in terms of electric range. The entry point model comes with front-wheel-drive and a 63kWh battery, giving an impressive range of 223 miles. Step up to the larger 87kWh battery models and you'll get an even better range of up to 310 miles, which is among the best on the market.[2]
The 63kWh ARIYA is 7.4kW AC capable for home charging, while the more powerful 87kWh version is able to charge up at 22kW when plugged into an AC three-phase charger. Both the 63kWh and 87kWh ARIYAs can also support up to 130kW DC rapid charging, which can add up to 186 miles of range in as little as 30 minutes on the 87kWh version.[3]
All this will be welcomed by those who view range as an obstacle to electric ownership. A recent survey by Auto Express's sister title DrivingElectric found that 67 per cent of respondents were worried about driving long distances in an EV.
Interior cabin and tech
Inside the cabin, the ARIYA retains the minimalist look with a lack of a transmission tunnel allowing for a flat floor and more space in the front and back.  There's also extensive use of luxury materials and textured surfaces, while the tidy wooden dashboard trim and centre console use haptic touch controls in place of physical buttons.
Partnership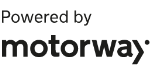 Need to sell your car?
Find your best offer from over 5,000+ dealers. It's that easy.
One of the ARIYA's most striking features is a pair of 12.3-inch monolith screens stretching across the dashboard. One is the infotainment system's central display and the other a digital instrument panel. Beneath the latter there's a storage box with a slide-out tray that's useful for anyone who wants to turn the cabin into a mobile office. The car also boasts strong connectivity features, with 4G allowing for over-the-air updates for the infotainment, chassis and EV settings. There's full support for Amazon Alexa®, too, so drivers will be able to control their smart home devices and via the car.[4]
The ARIYA's driver assistance tech helps to ensure safety on the road. Here drivers will find Intelligent Cruise Control, Intelligent Lane Intervention and Intelligent Emergency Braking as part of the Nissan Intelligent Mobility suite. ProPILOT with Navi-Link helps adjust your speed to keep you at a safe distance from the vehicle in front, judging the flow of traffic, and can slow your vehicle to a stop before getting back up to speed again. The Navi-Link assists by helping slow the car ahead of gentle curves and junction exits on your route.[2]
A choice of trim
The entry-level ARIYA 63kWh Advance is a two-wheel-drive with an electric range of up to 223 miles and produces 215bhp and 300Nm of torque, giving the car a top speed of 100mph and 0-62mph time of 7.5 seconds. Step up to the ARIYA 87kWh Evolve and the larger battery increases the range to 310 miles, with a similar 0-62mph of 7.6 seconds.[5]
The e-4ORCE all-wheel-drive system is available on the ARIYA 87kWh Evolve and standard on 87kWh Performance, delivering top speeds of 124mph. The Evolve version brings 302bhp and up to 285 miles of range, while the Performance is even more impressive, with 389bhp enabling a 0-62mph time of just 5.1 seconds. This extra power means a slight drop in range (down to 248 miles), but both of these strike a fine balance between performance and practicality.[5]
With four different versions of the car to choose from, all catering to different demands and lifestyles, drivers looking to make the jump to electric will be able to find an ARIYA that suits them.
Discover more about the Nissan Ariya and reserve online. Download a free guide for more on electrified vehicles.
[1] ProPILOT is an Advanced Driver Assist technology but cannot prevent collisions. ProPILOT is intended for "Eyes on/Hands On" for highways only (road separated by barriers). It is the driver's responsibility to stay alert, drive safely and be in control of the vehicle at all times. For more information, please refer to the owner's manual or visit nissan.co.uk/techterms.[2] Range of 310 miles for Ariya 87kWh Evolve 2WD. WLTP figures shown are based on internal testing and subject to official homologation in 2022. WLTP figures are for comparability purposes. Actual real-world driving results may vary depending on factors including the starting charge of the battery, accessories fitted after registration, weather conditions, driving styles and vehicle load.[3] Indicated rapid charging time requires use of a 130 DC rapid charger and may vary depending on factors including charging conditions, battery, and ambient temperature at point of use and if the battery safeguarding technology is activated. Visit nissan.co.uk to find out more.[4] Amazon and Alexa® and all related marks are trademarks of Amazon.com Inc or its  affiliates. Certain Alexa functionality is dependent on smart home technology.[5] WLTP range and PS figures shown are indicative and shown for comparability purposes only and are pending official homologation in 2022. Actual real-world driving results may vary. For range the figures may vary depending on factors including the starting charge of the battery, accessories fitted after registration, weather conditions, driving styles and vehicle load. PS figures shown are based on internal testing data of battery and drive-train variants. The PS figures may vary depending on multiple factors such as optional equipment, battery condition, climate control, maintenance, driving behaviour and non-technical factors like weather conditions, actual route etc. Information does not constitute part of the offer. Nissan expressly reserves the right to modify at any time.
What is fast charging? What is rapid charging? What is ultra-rapid charging? EV charging speeds explained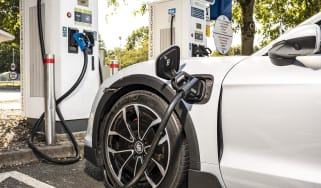 What is fast charging? What is rapid charging? What is ultra-rapid charging? EV charging speeds explained
How much is the Benefit-in-Kind company-car tax on an electric car?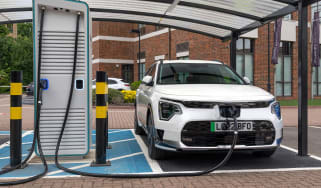 How much is the Benefit-in-Kind company-car tax on an electric car?
How Nissan's oldest EV compares to its newest
How Nissan's oldest EV compares to its newest
We've had a ride in the new electric MG Cyberster and it's NOT what we first thought…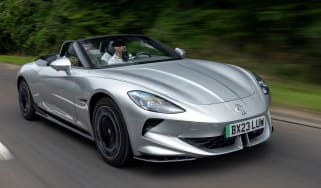 We've had a ride in the new electric MG Cyberster and it's NOT what we first thought…
The MG Cyberster is due to go on sale next year with up to 536bhp and scissor doors – and we've already had a ride in it
Has the UK given up on EVs? New government 'Plan for Drivers' says no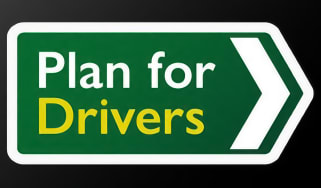 Has the UK given up on EVs? New government 'Plan for Drivers' says no
UK government has announced a new 30-point manifesto which, in part, focuses on electrifying Britain's roads