Royal Mail e-Trikes to begin six-month trial
Eight e-Trikes will be trialled by Royal Mail in three UK locations, as the company seeks to reduce its CO2 emissions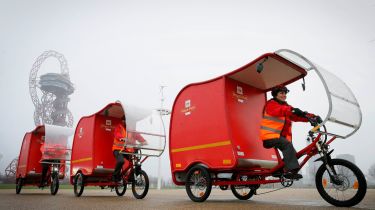 Royal Mail will trial eight electric-motor-assisted e-Trikes on delivery routes in Stratford, Cambridge and Sutton Coldfield over a period of six months, beginning in late March.
The zero emissions e-Trikes – which use a mains charge, regenerative braking and solar panels to top up a 48v lithium battery – are designed for use on roads, highways and some cycle paths, according to the company.
Electricity is fed to a 250w electric motor, delivering a small boost equivalent to around 0.34bhp to assist postmen and women as they pedal along.
Royal Mail says the 1,200mm wide, 1,968mm high e-Trikes can carry letters, cards and most packages, and that special arrangements will be made for items that are too big, as happens already.
Royal Mail uses more than 47,000 vehicles, although only 100 of those are electric. The company is planning to expand its electric fleet, and hopes the e-Trikes could help it further reduce its CO2 emissions.
When the trial has concluded, Royal Mail will assess the e-Trikes' potential and could expand their use across the UK "as part of a usual delivery pattern on suitable routes".
David Gold, the director of public affairs and policy at Royal Mail, said: "As a company, we are committed to making changes to our operations which reduce our environmental impact, whilst ensuring we continue to meet customer expectations.
"Alongside our ongoing transformation program and the introduction of electric vans in locations across our business, this trial is part of a programme of initiatives across our business that will ensure we can continue to deliver letters and parcels safely, efficiently and responsibly."
Gold's comments were echoed by Will Norman, London's walking and cycling commissioner, who said: "I'm delighted that Royal Mail is trialling e-trikes, which will take polluting vehicles off our streets – helping to reduce congestion and clean up London's toxic air.
"I hope this trial will be extended and other delivery companies follow Royal Mail's lead so that many more communities can benefit."
Royal Mail can trace its origins back to the early 1500s. This year marks 120 years since it first experimented with motorised vehicles to deliver post.
New electric cars coming in 2023 and beyond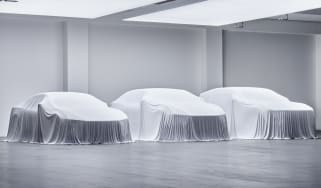 New electric cars coming in 2023 and beyond
With electric cars making up an ever-increasing proportion of sales, the industry is working flat out to launch new models – here's what's on the way …
New Toyota battery tech to deliver 500-mile EVs by 2026; 750-mile ranges to come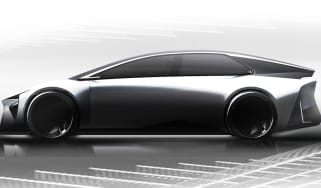 New Toyota battery tech to deliver 500-mile EVs by 2026; 750-mile ranges to come
Toyota has revealed details on its latest battery technology, set to underpin its next generation of EVs
New Fiat 600e SUV prices announced: £3,000 cheaper than a Jeep Avenger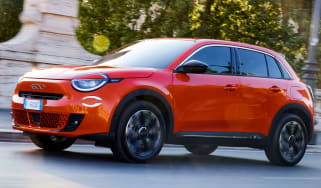 New Fiat 600e SUV prices announced: £3,000 cheaper than a Jeep Avenger
The larger sibling to the Fiat 500e gets a stylish SUV-like design and a 249-mile range