Puritalia Automobili Berlinetta hybrid hypercar on show at Geneva
952bhp Puritalia Automobili Berlinetta hypercar will combine V8 engine and electric motor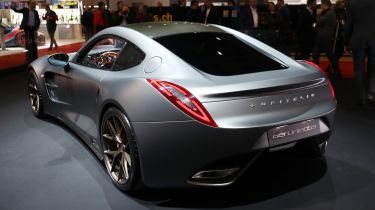 The Puritalia Automobili Berlinetta hybrid hypercar is on display at the Geneva Motor Show.
Seen only in a handful of teaser images until now, the company says its "handcrafted" Berlinetta has taken four years to develop, with the car boasting a hybrid powertrain of the firm's own making.
A V8 engine is mounted at the front of the Berlinetta with an electric motor placed at the rear: together they produce a staggering 952bhp and 1,248Nm of torque.
For comparison, the Tesla Model S P100D - a car known for its turn of speed - achieves 611bhp and 966Nm.
Performance figures for the Puritalia Automobili Berlinetta have yet to be revealed, although it's unlikely to be anything other than immensely fast.
The firm has used carbon fibre throughout in order to keep weight to a minimum: the Berlinetta features a carbon fibre tub, with carbon fibre body panels found on the exterior. Likewise, the interior has an exposed carbon fibre finish.
No more than 150 models will be built, with customers assigned their own personal design team to guide them through the extensive customization process.
"We like to think that we don't sell our cars," said company CEO and founder Paolo Parente. "We entrust them to owners who can take care of them and enjoy them, because they understand and appreciate the exacting technical details and the care we put into building them."
As well as delivering performance, Puritalia Automobili says the Berlinetta will be intelligent, with a connected vehicle system to manage the car via the touchscreen and with voice control. Remote control of certain functions through a smartphone will also be possible.
Additionally, Puritalia has developed its own system to learn the driving style of each driver, using artificial intelligence software to calculate the best way to deploy the car's power.
Prices for the Puritalia Automobili Berlinetta are also still to be confirmed, although a seven-figure sum seems likely.
New Ford Explorer electric SUV revealed in full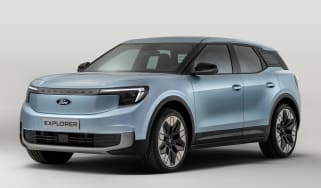 New Ford Explorer electric SUV revealed in full
Ford's new electric crossover boasts a range of more than 300 miles and will be built on the same platform as the Volkswagen ID.4 SUV
Electric car battery life: how to preserve your battery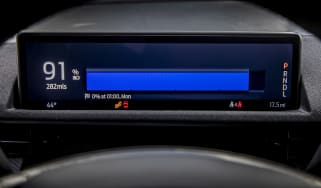 Electric car battery life: how to preserve your battery
Here's how to preserve your electric car's battery life and how much a replacement will cost if you need one
Top 10 best 4WD electric cars 2023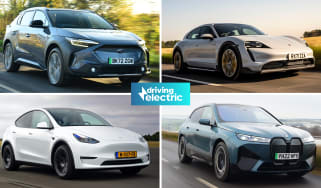 Top 10 best 4WD electric cars 2023
Whether you're looking to venture off-road, or just want some extra assurance in the winter months, we list the best four-wheel-drive electric cars on…