NEVS electric-car company buys stake in supercar maker Koenigsegg
Chinese-owned electric-car company takes 20% share of supercar firm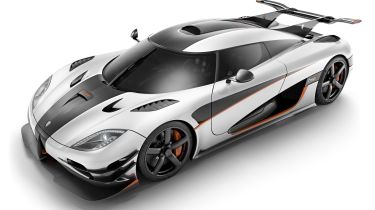 NEVS, the Swedish electric-car company which bought the assets of now-defunct Saab, has acquired a stake in supercar brand Koenigsegg. NEVS is investing 150 million Euro for a 20% share of Koenigsegg, with the stated aims of the tie-up being the development of models "with an emphasis on electrification" and chasing growth opportunities in the hypercar class.
Separately, the two companies are forming a joint venture to expand into new markets, with NEVS contributing another 150 million Euro for a 65% stake and Koenigsegg getting a 35% stake in return for intellectual property, technology licenses, and product design.
Kai Johan Jiang, chairman of the board of directors at NEVS, said: "Koenigsegg is an enticing company developing advanced cars with unique technology and with a customer base that is one of a kind. To be able to expand our investment in the Swedish automotive industry through a company that we know and have an established relationship with, is an important step for us. We have both competencies and facilities to support Koenigsegg on their journey forward, something we look very much forward to."
Koenigsegg founder and CEO Christian von Koenigsegg added: "Koenigsegg is breaking new ground, capitalising on our unique technology, performance track record and market position to explore and develop new products. This partnership will create the best conditions for Koenigsegg to accelerate growth in the hypercar market, as well as enabling us to break ground into an untapped market segment together with NEVS. We very much look forward to working together with NEVS to develop products that ensure a sustainable future."
NEVS, which stands for National Electric Vehicle Sweden, is itself majority-owned by the Chinese conglomerate Evergrande, which has acquired a controlling stake in a battery manufacturing company and also owns one of China's largest automotive retail groups.
An electric car based on the old Saab 9-3 has been in development by NEVS for several years, however its launch has been delayed on a number of occasions. The first examples are not due to reach buyers until later in 2019 and are being built at a factory in Tianjin, China. A second factory in Shanghai is set to open in 2020.
Electric Ford Puma could become the UK's best-selling EV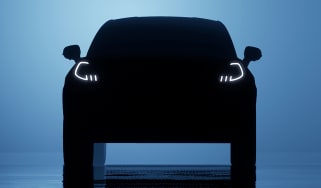 Electric Ford Puma could become the UK's best-selling EV
The Ford Puma EV is set to arrive in 2024 with a range of over 200 miles and a tweaked exterior design
Vauxhall Corsa Electric facelift brings sharp new look and tech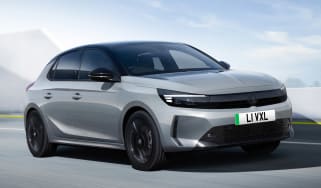 Vauxhall Corsa Electric facelift brings sharp new look and tech
Vauxhall's top-selling electric supermini has been updated for 2023, now getting the 'Vizor' from the Mokka Electric
Caterham EV Seven is the track day car of the future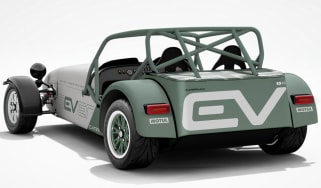 Caterham EV Seven is the track day car of the future
Caterham has revealed an all-electric version of its iconic Seven sports car… that you can't buy