NCP launches combined electric and disabled parking bays in Manchester
Spaces for Blue Badge motorists with electric cars included in new car park in Salford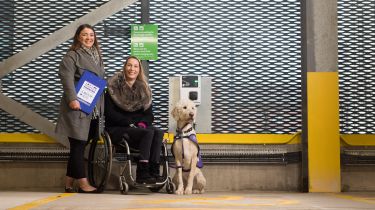 An new NCP car park in Salford, Greater Manchester, has been built with a pair of dedicated electric-car charging bays exclusively reserved for Blue Badge motorists.
The move came after a suggestion from Helen Dolphin MBE and Libbie Bilyard, the founders of the People's Parking accreditation scheme.
Dolphin commented: "Within the accreditation, we look at provision for electric-vehicle charging. I'm only too aware of the increasing growth of electric vehicles and although I don't have an electric vehicle myself, I knew that as a disabled person I'd struggle to get out of my car in a standard-sized bay.
"I therefore wanted to encourage car-park operators to consider the needs of electric-vehicle owners who are disabled and I'm absolutely delighted that NCP have installed a dual bay in their new car park".
Sean Fenney, NCP's head of operations for Manchester, added: "When we have a new-build car park, it's always a great opportunity to be able to make the space really work for all our customers. We were really pleased to be able to add our first dual electric charging bay for our disabled customers, as we expect that to be a very real need in the near future."
The Stanley Street car park in Salford has met all the requirements for People's Parking accreditation, which highlights car parks that cater to disabled people, parents, commuters, cyclists, motorcyclists, electric-vehicle drivers and owners of wheelchair-accessible vehicles (WAVs) and camper vans.
People's Parking also requires facilities to have good signage and pedestrian routes, as well as being sufficiently lit, satisfactorily clean and well managed. A list of car parks in the UK that meet its standards can be viewed at www.peoplesparking.org.
New Fisker Ocean Sport washes up in the UK: £36k for a 288-mile range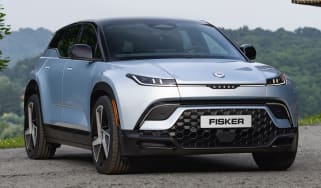 New Fisker Ocean Sport washes up in the UK: £36k for a 288-mile range
American EV startup Fisker has just launched its entry-level Ocean SUV in the UK, with a range of up to 288 miles
First contact: facelifted Kia EV6 will look even more like a UFO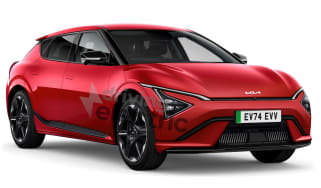 First contact: facelifted Kia EV6 will look even more like a UFO
Kia is readying an update for the EV6 crossover, which is set to include a new face and tech from the larger EV9
Big price cut: Electric Renault Megane prices slashed in time for Christmas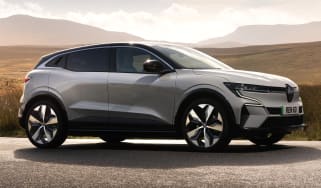 Big price cut: Electric Renault Megane prices slashed in time for Christmas
Renault Megane E-Tech gets a price drop of up to £3,500, bringing the starting price to just £34,495