Experimental ultra-rapid charging promises full charge in 15 minutes
Prototype 450kW charging station demonstrated by German consortium including Porsche and BMW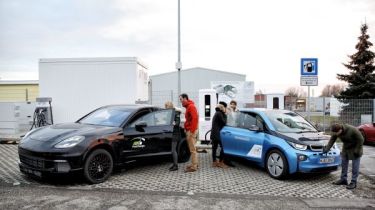 Recharging your electric car could become almost as fast as filling up with petrol, if the latest experimental ultra-rapid charging technology comes to fruition.
The German 'FastCharge' consortium – led by BMW and also including Porsche, Allego, Phoenix Contact and Siemens – has demonstrated its latest advancement in the form of a 450kW charging station.
When plugged into cars equipped to receive 450kW (also being developed as part of the project), 60 miles of range can be added in just three minutes, with a full charge from 10 to 80% taking only 15 minutes.
Siemens provides the energy supply system for the charging point, Allego builds the charging point itself and Phoenix Contact supplies special cooled cables. BMW and Porsche's involvement focuses on developing car battery and charging systems that are capable of accepting the 450kW charge rate.
In the BMW i3 prototype that has been built for the project, a specially developed high-voltage battery is combined with an 'intelligent charging strategy'.
The latter includes precise preconditioning of the storage temperature at the start of charging, temperature management during the charging operation and a perfectly co-ordinated charging capacity profile over time.
The charging point is located in Jettingen-Scheppach in the German state of Bavaria and is open for free public use – although no electric car currently on sale is able to make use of its maximum charging rate. The point automatically adapts to the maximum possible charge rate for any car that's plugged in, however.
New Fisker Ocean Sport washes up in the UK: £36k for a 288-mile range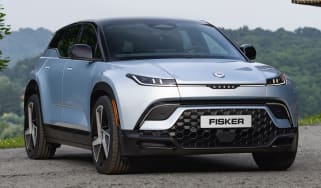 New Fisker Ocean Sport washes up in the UK: £36k for a 288-mile range
American EV startup Fisker has just launched its entry-level Ocean SUV in the UK, with a range of up to 288 miles
First contact: facelifted Kia EV6 will look even more like a UFO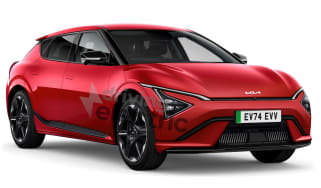 First contact: facelifted Kia EV6 will look even more like a UFO
Kia is readying an update for the EV6 crossover, which is set to include a new face and tech from the larger EV9
Big price cut: Electric Renault Megane prices slashed in time for Christmas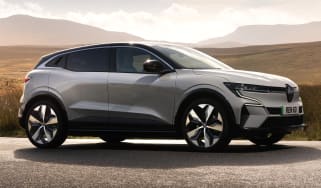 Big price cut: Electric Renault Megane prices slashed in time for Christmas
Renault Megane E-Tech gets a price drop of up to £3,500, bringing the starting price to just £34,495