Borgward electric SUV range headed for UK
Sales of brand's SUV line-up, which includes electric variants, expected to start in 2019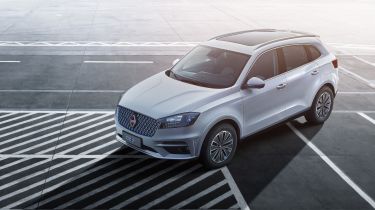 The Chinese-owned, German-based car company Borgward is to begin selling cars in the UK, having signed a memorandum of understanding with importer International Motors, which is also the UK distributor for Subaru, Great Wall and Isuzu.
Borgward was set up in 2008, resurrecting a brand that had been defunct since 1961. It already sells cars in China, Southeast Asia, Russia and the Middle East, while its petrol-engined BX5 and BX7 SUVs are available in continental Europe.
The brand's long-term strategy is focused on electric vehicles, however, starting with electric versions of that current line-up, which will be called BXi5 and BXi7. The latter was first shown at the 2017 Shanghai Motor Show.
Speaking about the International Motors agreement, Tom Anliker, senior vice president of global marketing, sales and service for Borgward, said: "We're very pleased to find such a professional and dedicated organisation that will re-launch Borgward back to the UK and Irish markets."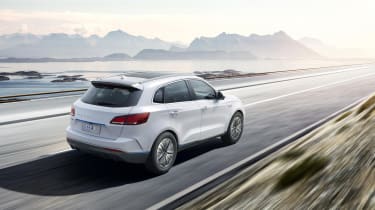 Andrew Edmiston, International Motors' managing director, added: "Our company originated from a heritage brand, so we're particularly excited to resurrect this famous brand from the past. Borgward is known for its innovation and style and we see this continuing in the future with this exciting new range of products."
Production of right-hand-drive examples of Borgward's models is expected to start in early 2019 in anticipation of a UK launch towards the end of the year. Prices, specifications and the exact line-up to be offered in the UK will be announced closer to the time.
New Abarth 500e electric hot hatch revealed in full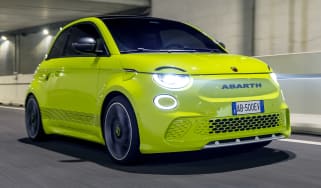 New Abarth 500e electric hot hatch revealed in full
The hot version of Fiat's electric city car does 0-62mph in seven seconds, and will be offered as a hatchback and convertible
Will an electric car work in the winter?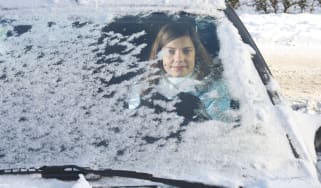 Will an electric car work in the winter?
Worried about a cold snap immobilising your electric car? Here, we explain how cold weather affects electric vehicles
Tethered or untethered home charger?
Tethered or untethered home charger?
All the pros and cons of home wallbox chargers with either tethered or untethered cables