All new cars in the UK should be electric by 2032, say MPs
A group of MPs says the planned 2040 ban of petrol and diesel cars should be brought forward, and include PHEVs, too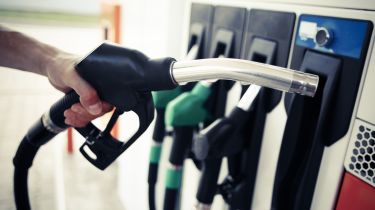 Every single new car sold in the UK should be entirely emissions-free by 2032, according to a cross-party Select Committee made up of Labour, Conservative and Scottish National Party (SNP) MPs.
The Business, Energy and Industrial Strategy (BEIS) Committee has heavily criticized the Government's 'Road to Zero' plan, which aims to ban the sale of cars that aren't "effectively" zero-emissions vehicles by 2040.
As it stands, this would allow the continued sale of plug-in hybrid vehicles, but the BEIS Committee says PHEVs should also be outlawed and that the date for doing so should be brought forward by eight years, to 2032.
In a scathing attack of the current plans, the MPs say the Government should "either acknowledge that petrol and diesel will ultimately need to be fully phased out from cars and vans, or admit that it is not seeking a zero-emissions fleet. It cannot have both."
In addition to highlighting the UK's "poor" charging infrastructure, the BEIS Committee also condemned to the decision to cut grants for electric cars from £4,500 to £3,500, saying the decision had been taken "too soon and too suddenly". Electric cars made up just 1.7% of all new-car registrations in the UK last year, so they would would need to increase in popularity by 17,000% in order to meet the group's 2032 targets.
Reacting to the BEIS report, Mike Hawes, chief executive of the Society of Motor Manufacturers and Traders (SMMT), said that meeting the demands it makes in such a short space of time "would be nigh-on impossible".
2040 petrol and diesel ban explained
In July 2017, the Government announced its intention to ban the sale of all petrol and diesel cars by 2040 in order to reduce the CO2 and NO2 emissions that contribute to climate change and poor air quality.
At the time, this was taken to mean all types of petrol and diesel engine would be forbidden in new vehicles, however the Road to Zero report – published in the summer of 2018 – indicated that hybrid vehicles would still play a role in delivering zero-emissions driving.
This means that petrol and diesel cars are still likely to be sold in 2040, provided they're supported by hybrid technology.
The Road to Zero plan acknowledges that "a 50-mile continuous zero-emission range could cover up to 98% of all UK journeys and a 25-mile continuous zero-emission range could cover up to 94%."
Many of the plug-in hybrids on sale today are already capable of delivering 25 miles of electric-only range, and should a minimum requirement of 50 miles be introduced by 2040, the consensus is that this would be achievable.
It's less clear how realistic the Government's other targets are. The Road to Zero strategy calls for "at least 50%" of car sales and "up to 40%" of van sales to be Ultra Low Emission Vehicles (ULEVs) by 2030. ULEVs emit less than 75g/km of CO2, and it's likely that this threshold will be reduced to 50g/km in 2021.
Again, many plug-in hybrids meet these standards already, although the recent move from NEDC efficiency tests to the WLTP system that's more reflective of real-world driving has pushed some cars out of the ULEV class.
Partnership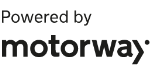 Need to sell your car?
Find your best offer from over 5,000+ dealers. It's that easy.
Beyond that, the Road to Zero report explains that the majority of new cars and vans are expected to be "100% zero-emission" by 2040, and that all new cars and vans should at the very least "have significant zero-emission capability." By 2050, the Government wants every new car and van to be completely emissions-free.
The Government is also open to retrofitting older vehicles with hybrid systems in order to tackle pollution, and Road to Zero calls for all new homes to be fitted with wallbox chargers for electric cars and PHEVs.
First contact: facelifted Kia EV6 will look even more like a UFO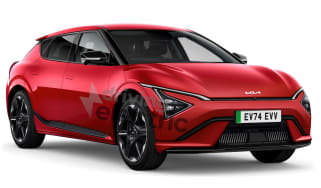 First contact: facelifted Kia EV6 will look even more like a UFO
Kia is readying an update for the EV6 crossover, which is set to include a new face and tech from the larger EV9
New Fisker Ocean Sport washes up in the UK: £36k for a 288-mile range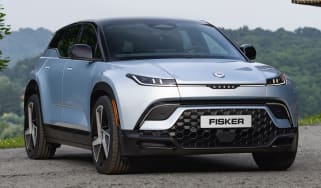 New Fisker Ocean Sport washes up in the UK: £36k for a 288-mile range
American EV startup Fisker has just launched its entry-level Ocean SUV in the UK, with a range of up to 288 miles
Electric Renault Twingo revealed as £17k rival to Citroen e-C3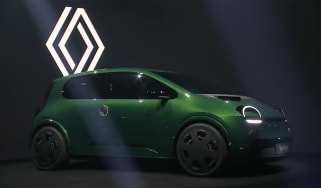 Electric Renault Twingo revealed as £17k rival to Citroen e-C3
Renault has unveiled its smallest EV yet; a sub £20k city car with a claimed high level of efficiency