Ampere set to become the Dacia of the cheap EV world
Renault's new EV brand is readying to unveil its first-ever model, coming in the form of a dinky plug-in city car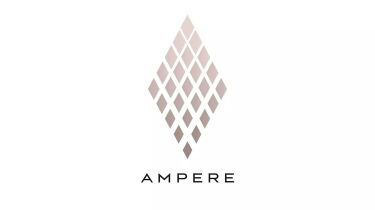 We've all heard of Renault's budget brand, Dacia, but you might not be familiar with the French maker's new value-focused EV marque, Ampere, which is set to unveil its first-ever model tomorrow.
Pegged to be a cheap-as-chips electric city car to rival the likes of the new Citroen e-C3 and BYD Dolphin, Ampere's first model is expected to be announced on Wednesday as part of the company's capital markets day.
Other than potentially utilising technologies such as LFP (lithium ferro phosphate) batteries in order to keep costs low, Renault believes Ampere will be able to achieve rock-bottom prices by focusing entirely on EVs. If you're not yet convinced, Renault's partners, Nissan and Mitsubishi, are expected to become big investors in Ampere, which is set to be the first 'affordable' EV brand to come out of Europe.
While Renault is working on its own line-up of EVs such as the 4 crossover and 5 supermini, the Ampere city car will be built in Slovenia and is projected to go on sale by 2026, possibly undercutting the aforementioned Citroen e-C3's bargain price tag of 'under £23,000'.
This won't be the only Ampere model, however; the brand has stated that it plans to unveil a line-up of six fully-electric models by the end of the decade. Such a roster would put Ampere in a good position to go head-to-head with other penny-pinching EV brands set to arrive on European shores from China, like Seres and BYD.
New Ora 03: naming strategy killed the Funky Cat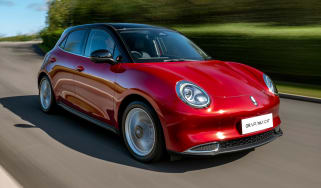 New Ora 03: naming strategy killed the Funky Cat
Electric Renault Twingo revealed as £17k rival to Citroen e-C3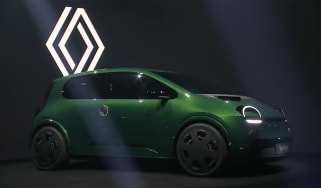 Electric Renault Twingo revealed as £17k rival to Citroen e-C3
DrivingElectric Awards 2024: the winners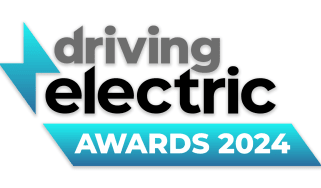 DrivingElectric Awards 2024: the winners
We celebrate the very best products in the EV world
Tesla Cybertruck: pricing and specs for Elon Musk's electric pickup truck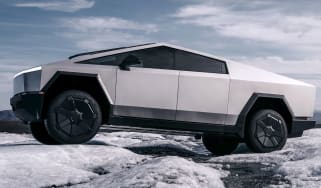 Tesla Cybertruck: pricing and specs for Elon Musk's electric pickup truck
The Tesla pickup truck is now on sale, with a range of up to 340 miles and a starting price of just over $60,000
MINI Cooper Electric: pricing and specs for British-built electric supermini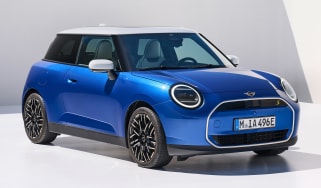 MINI Cooper Electric: pricing and specs for British-built electric supermini
MINI's latest electric hatchback introduces a revolutionary interior design, as well as larger batteries to provide a 250-mile range