London black cab company LEVC to build electric MPV
LEVC has announced its new SOA platform, which is set to underpin a raft of new EVs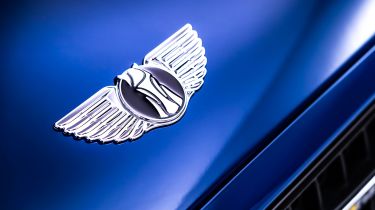 You may know LEVC as the maker of the electrified London taxi, but the brand may soon become a staple of the school run as it's announced an all-new electric car platform that's hinted to underpin a raft of fully-electric consumer vehicles – including a fit-for-families MPV.
Based in Warwickshire, LEVC (London Electric Vehicle Company) is owned by Chinese conglomerate Geely, which also holds major stakes in Volvo, Polestar, Lotus and Zeekr. It currently sells the range-extender hybrid LEVC TX hackney carriage, in addition to a panel van variant called the VN5.
While both these cars sit on a made-for-purpose platform, LEVC's next raft of electrified vehicles will instead be based on its new SOA (Space Oriented Architecture) underpinnings, which shares some similarities with the SEA (Sustainable Experience Architecture) platform that will underpin the forthcoming Polestar 4 coupe-SUV. Thanks to its modularity, SOA can be adjusted to support anything from electric trucks to plug-in family MPVs and SUVs.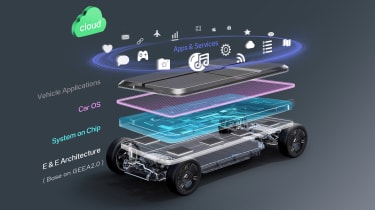 LEVC states that battery sizes for its new electric layout will range from 73kWh to 120kWh, for a potential maximum range of 432 miles – roughly the same as the newly-announced Volkswagen ID.7 saloon. 
While there's very little information as to what exactly the first vehicle to adopt this new platform will be, during a presentation LEVC showed us images of four van-shaped vehicles which it collectively referred to as the 'XSpace' family. This comprised Leisure Space, Business Space, Utility Space and Delivery Space, with the former two likely taking the form of electric MPVs like the Volkswagen ID.Buzz – as well models such as the Mercedes EQT and EQV.
The cars will get a flat floor inside, with several of the battery components stored underneath the driver's seat. Short front-and-rear overhangs in addition to wheels that are pushed out into the corners of the vehicle will enable interior space to be maximised.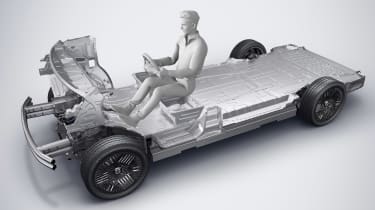 Otherwise, it's unclear as to exactly what vehicles LEVC plans to produce and when, with managing director, Chris Allen, stressing that the announcement was more "about demonstrating a new foundation that is layering on top of our existing products to enable us to start moving into those sectors".
"It's very much more today about the platform and giving us the freedom to start thinking towards new models rather than the specifics of what we [are] going to do," he told us. "That's the next exciting phase for us."
New electric cars coming in 2023 and beyond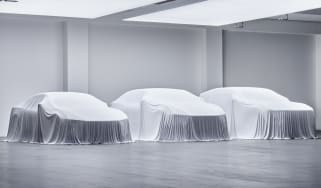 New electric cars coming in 2023 and beyond
With electric cars making up an ever-increasing proportion of sales, the industry is working flat out to launch new models – here's what's on the way …
New Toyota battery tech to deliver 500-mile EVs by 2026; 750-mile ranges to come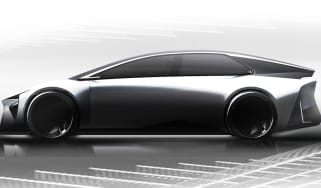 New Toyota battery tech to deliver 500-mile EVs by 2026; 750-mile ranges to come
Toyota has revealed details on its latest battery technology, set to underpin its next generation of EVs
New Fiat 600e SUV prices announced: £3,000 cheaper than a Jeep Avenger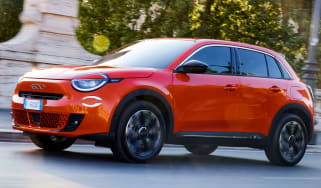 New Fiat 600e SUV prices announced: £3,000 cheaper than a Jeep Avenger
The larger sibling to the Fiat 500e gets a stylish SUV-like design and a 249-mile range