Sign up for the DrivingElectric weekly newsletter now!
For a weekly roundup of the biggest stories in the world of EVs and hybrid cars, there's no better choice than the DrivingElectric newsletter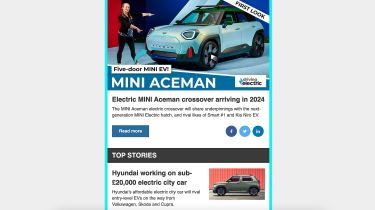 With so much happening in the world of electrified motoring, sometimes it can be hard to keep up with all the new EVs being unveiled or how the UK's biggest charging networks are being upgraded. 
That's why we launched the DrivingElectric newsletter, to give you all the top stories from the week in one handy place. It's free and it only takes seconds to sign up, which you can do right now by just hitting the link below!
Sign up for the DrivingElectric newsletter now here!
Every Friday our newsletter will land in your inbox filled with our latest reviews, videos, news stories, group tests, advice articles and best lists, so why not sign up – like we said, it's super easy!
If that's not enough for you, when you sign up for the DrivingElectric weekly email newsletter, you can also sign up to receive the daily news blasts from our sister titles Auto Express and CarBuyer.
Vauxhall Frontera to arrive as Crossland EV replacement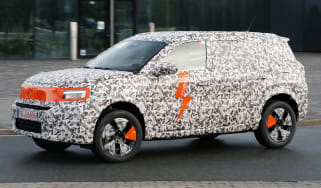 Vauxhall Frontera to arrive as Crossland EV replacement
The Vauxhall Mokka Electric will soon be joined by a chunkier, yet cheaper sibling that's set to revive a classic nameplate
New electric cars coming in 2023 and beyond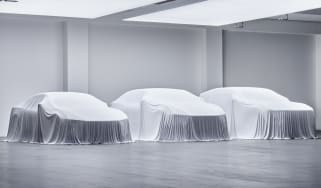 New electric cars coming in 2023 and beyond
With electric cars making up an ever-increasing proportion of sales, the industry is working flat out to launch new models – here's what's on the way …
Formula E-inspired Nissan Concept 20-23 previews hot electric Micra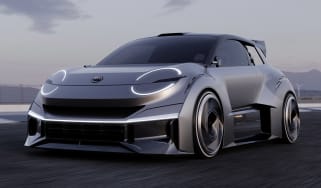 Formula E-inspired Nissan Concept 20-23 previews hot electric Micra
Nissan's latest concept car comes in the form of a high-performance version of its upcoming city EV