Survey: over half of EV drivers are concerned about charging infrastructure
Latest EV Driver Survey from Shell Recharge Solutions quizzed nearly 15,000 electric-car owners in several European countries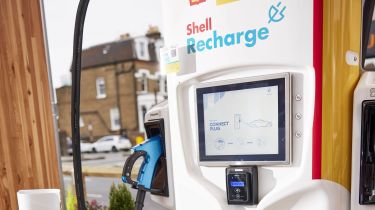 Over half of EV drivers polled in a new survey say they are concerned about easily accessing charging infrastructure, while almost the same proportion say lower purchase prices would help drive more widespread adoption of electric cars.
The findings are among those in the 2022 edition of the Shell Recharge Solutions EV Driver Survey, which saw the charging provider contact almost 15,000 current electric-car owners in the UK, France, Germany, Netherlands and Belgium for the opinions.
Ease of access to charging points from many different operators emerged as a key demand from EV drivers surveyed: Over half of those spoken to maintained four or more cards or accounts to access public charging infrastructure – an increase of 21% from 2021. And more than half said they'd be willing to pay an additional amount for access to all charging infrastructure with just one card.
Of the 40% of EV drivers who've travelled to other countries in their car, two in five reported challenges accessing charging while doing so. Furthermore, 65% said they'd more frequently visit locations based on the availability of charging, and 54% said the availability of charging points influences where they shop and travel.
Over half of drivers indicated they'd accept slower charging if this supported the use of renewable energy, with 40% willing to drive further for a charge using guaranteed renewable energy. Additionally, the survey revealed that almost a third of drivers urgently want integration of EV charging with at-home renewables.
Melanie Lane, CEO of Shell Recharge Solutions, said: "The industry needs to understand the challenges of EV drivers in order to facilitate mass adoption and that's why the findings of our survey are critical. It's clear that there's a growing passion for EVs, where drivers are motivated by technology, cost, and sustainability, but it's also evident that the lack of a good user experience remains a key barrier to mass adoption.
"To continue momentum and encourage further EV adoption, these issues must be addressed. Drivers should feel they have access to sufficient points, with a convenient, seamless and reliable charging experience."
BMW i4 facelift to topple Tesla with huge range and tech upgrades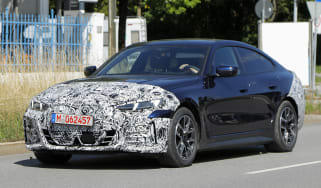 BMW i4 facelift to topple Tesla with huge range and tech upgrades
An updated version of the BMW i4 has been spotted testing, likely sporting a longer range and the latest technology
Electric BMW iX2 is set to take the kidney grille to the next level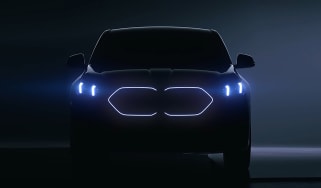 Electric BMW iX2 is set to take the kidney grille to the next level
BMW has teased the highly-rumoured iX2 coupe-SUV, which has been revealed to get enlarged illuminated kidney grilles