UK government unveils 'iconic' charging-point design
New charging point designed in collaboration with the Royal College of Art promises "inclusivity and ease of use"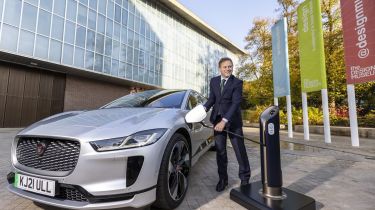 Transport secretary Grant Shapps has unveiled a new public charging-point design at the COP26 climate-change summit in Glasgow, which it says could become "as iconic as the Great British post box, London bus or black cab".
It was designed in collaboration with the Royal College of Art and PA Consulting and taking on board feedback from consumers, local government, accessibility groups and industry with the aim of providing "inclusivity and ease of use".
Speaking at the unveiling, Shapps said: "To support the transition to EVs, it's integral that we have the infrastructure to support it. My vision is for the UK to have one of the best EV infrastructure networks in the world, with excellent British design at its heart."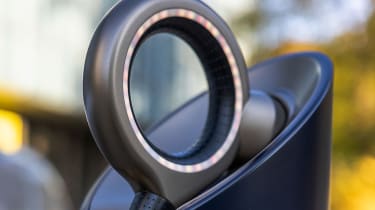 In tandem with the unveiling, several new initiatives to accelerate the transition to fully zero-emissions transport were announced. The UK has committed to banning sales of non-zero-emissions heavy goods vehicles (HGVs) under 26 tonnes by 2035, with all new HGVs to be zero-emission by 2040.
Elsewhere, 24 countries; six major car manufacturers (GM, Ford, Mercedes, Volvo, Jaguar Land Rover and Chinese firm BYD); 39 cities, states or regions; 28 fleets and 13 investors made a joint pledge for all new car and van sales to be zero-emissions globally by 2040.
However, a number of major names have declined to sign this pledge, including Volkswagen, Toyota, BMW, Nissan and Honda, as well as the governments of the US, China and Germany.
First contact: facelifted Kia EV6 will look even more like a UFO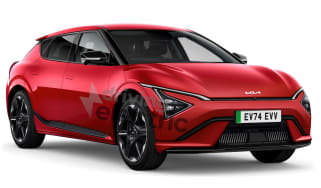 First contact: facelifted Kia EV6 will look even more like a UFO
Kia is readying an update for the EV6 crossover, which is set to include a new face and tech from the larger EV9
New Fisker Ocean Sport washes up in the UK: £36k for a 288-mile range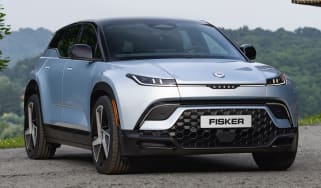 New Fisker Ocean Sport washes up in the UK: £36k for a 288-mile range
American EV startup Fisker has just launched its entry-level Ocean SUV in the UK, with a range of up to 288 miles
Electric Renault Twingo revealed as £17k rival to Citroen e-C3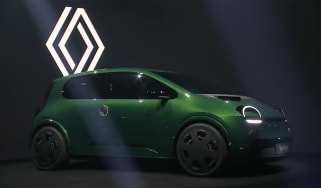 Electric Renault Twingo revealed as £17k rival to Citroen e-C3
Renault has unveiled its smallest EV yet; a sub £20k city car with a claimed high level of efficiency