ZipCharge: portable EV charger and flexible hubs planned for 2023
Going on sale in 2023, the suitcase-sized ZipCharge Go portable charger can add about 20 miles of range to typical EV in around 30 minutes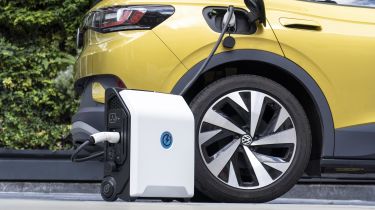 This is the ZipCharge Go – a proposed solution to the problem of charging an electric car for those without off-street parking or easy access to public charging. Developed by a UK start-up founded by engineers with significant automotive industry experience, it's expected on sale in the second quarter of 2023.
The Go is currently in the production-representative prototype stage and on track to ship to customers in the second quarter of 2023. The initial model will have a capacity of 4kWh, but 6kWh and 8kWh variants are also planned. The primary function of the Go is to top up an electric car's battery in locations where off-street or public charging points aren't available.
Based on the battery capacity of a Tesla Model 3 Long Range, ZipCharge calculates that the Go will be able to add around 20 to 40 miles of range to a typical electric car in around 30 to 60 minutes, with a charging speed the same as a typical home wallbox, at around 7.2kW. The unit is approximately the same shape and size as a wheeled hand-luggage suitcase, so can be carried in the boot of a car as an emergency backup charging source, or wheeled out to a parking space or garage where a car needs to be charged.
The ZipCharge Go itself will be topped up overnight using a standard three-pin domestic power socket. Integrated connectivity will allow the charger to be managed remotely, scheduling both charging the device itself from the mains and using the device to charge an electric car.
When not charging a car or being charged itself, the Go can be left plugged in at home. Its bi-directional inverter allows it to function as a local energy storage device that can arbitrage energy pricing through time-of-use rates and, when not in use, sell energy back to the grid at peak times. ZipCharge says that hundreds of decentralised Go chargers pooled together could from a 'virtual power plant' that could supply demand side response services to help balance the electricity grid, boosting flexibility and resilience.
An exact price hasn't been announced, but the company has said it's targeting a figure "comparable to the fully installed cost of a home charging point" – somewhere between £1,000 and £2,000 all-in. It'll also offer the Go on subscription from £49 a month, and eventually to rent from planned GoHub stations (below).
ZipCharge GoHubs
In addition to selling individual Go chargers, ZipCharge is also proposing to set up 'GoHubs'. These are fixed stations containing up to 10 of the portable power banks, allowing drivers to rent one when they need to.
Designed to help accelerate the growth of the UK's charging infrastructure, the GoHub is claimed to be three times cheaper than a regular on-street charging point, and three times faster to install. A 4kWh charge from one of the wheeled chargers expected to cost £1; adding 20 miles of range should take around half an hour.
A smaller version of the GoHub housing five chargers has also been designed; both can fit in a regular parking space. Alternatively, GoHubs can be placed on the pavement or close to where power can be fed, in order to keep the power banks topped up. They can also be independent from the grid, drawing power from solar panels or wind turbines. ZipCharge says because it's modular and flexible in size, the GoHub is suitable for a range of locations, including on-street, in car parks, at offices and in private environments.
Partnership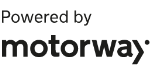 Need to sell your car?
Find your best offer from over 5,000+ dealers. It's that easy.
Drivers will have the option to reserve a Go charger at one of the hubs via an app, with the door to your assigned unit opening automatically as you approach. The GoHub can also be specified with a rainwater harvester, a wi-fi hotspot, or even a wind turbine to produce renewable energy. Electric bike and scooter charging capability are available as options, too.
New Fisker Ocean Sport washes up in the UK: £36k for a 288-mile range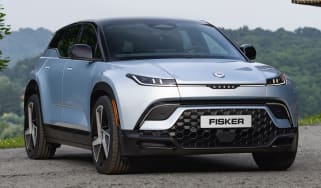 New Fisker Ocean Sport washes up in the UK: £36k for a 288-mile range
American EV startup Fisker has just launched its entry-level Ocean SUV in the UK, with a range of up to 288 miles
First contact: facelifted Kia EV6 will look even more like a UFO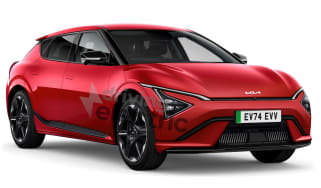 First contact: facelifted Kia EV6 will look even more like a UFO
Kia is readying an update for the EV6 crossover, which is set to include a new face and tech from the larger EV9
Big price cut: Electric Renault Megane prices slashed in time for Christmas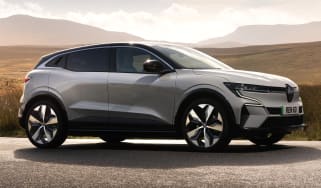 Big price cut: Electric Renault Megane prices slashed in time for Christmas
Renault Megane E-Tech gets a price drop of up to £3,500, bringing the starting price to just £34,495