ZipCharge GoHub modular EV charging station revealed
The fixed charging station contains up to 10 of the company's suitcase-sized ZipCharge Go portable chargers, capable of adding 20 miles of range in around 30 minutes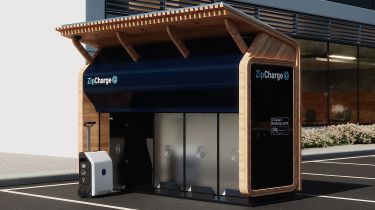 The ZipCharge Go was only revealed in late 2021, but the British company behind it has already found a new way of utilising the suitcase-sized EV chargers. The GoHub is a fixed station containing up to 10 of the portable power banks, allowing drivers to simply rent one when they need to.
Designed to help accelerate the growth of the UK's charging infrastructure, ZipCharge claims that the GoHub is three times cheaper than a regular on-street charging-point, and three times faster to install. A 4kWh charge from one the wheeled chargers expected to cost £1; adding 20 miles of range should take around half an hour.
A smaller version of the GoHub that can house five chargers has also been revealed, but both are designed to fit in a regular parking space. Alternatively, GoHubs can be placed on the pavement or close to where power can be fed to it, in order to keep the power banks topped up. ZipCharge says because it's modular and flexible in size, the GoHub is suitable for a range of locations, including on-street, in car parks, at work, and in private environments.
Drivers will have the option to reserve a Go charger at one of the hubs via an app, with the door to your assigned unit opening automatically as you approach. The GoHub can also be specified with a rainwater harvester, a Wi-Fi hotspot, and even a wind turbine to produce renewable energy. Electric bike and scooter charging capability are  available as an option, too.
ZipCharge Go
The ZipCharge Go is currently in the "advanced prototype" stage and on track to ship to customers early in 2023. The Go has a battery capacity of between 4-8kWh, and can be used to top up an electric car's battery in locations where off-street or public charging points are not available.
In a statement, the company said: "[Our] engineers are currently at advanced stages of lab testing the portable EV charger's key system components, including the lithium-ion battery cells and the ZipCharge-designed bi-directional AC-DC converter. This is to evaluate thermal behaviour, charging performance, safety, durability and full functionality to ensure a seamless and safe ownership experience."
Based on the battery capacity of a Tesla Model 3 Long Range, ZipCharge calculates that the Go will be able to add around 20 to 40 miles of range to a typical electric car in around 30 to 60 minutes, with a charging speed the same as a typical home wallbox, at around 7.2kW. The unit is approximately the same shape and size as a wheeled hand-luggage suitcase, so can be carried in the boot of a car as an emergency backup charging source, or wheeled out to a parking space or garage where the car needs to be charged.
The ZipCharge Go itself will be topped up overnight using a standard three-pin domestic power socket. Integrated connectivity will allow the charger to be managed remotely, scheduling both charging the device itself from the mains and using the device to charge an electric car.
ZipCharge previously expected the first Go chargers to be available to purchase by the end of 2022, but now says it'll be early 2023 before the device ships. An exact price has not been announced, but the company has said it's targeting a figure "comparable to the fully installed cost of a home charging point". It will also offer the Go on subscription from £49 a month, as well as being available to rent from one of its GoHub stations.
Where can I buy hydrogen and where is my nearest hydrogen filling station?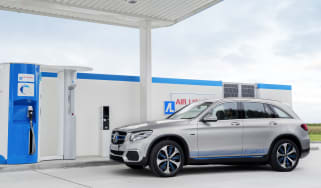 Where can I buy hydrogen and where is my nearest hydrogen filling station?
A guide to where you can find UK hydrogen fuel stations for filling up a hydrogen fuel-cell car
Tesla Supercharger network: complete guide to Tesla charging stations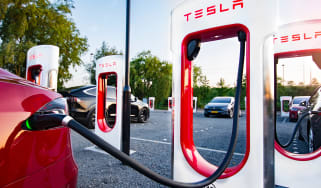 Tesla Supercharger network: complete guide to Tesla charging stations
The Tesla Supercharger network is expanding fast, providing reliable rapid charging throughout the UK to Tesla and non-Tesla owners alike
Top 10 best electric SUVs 2022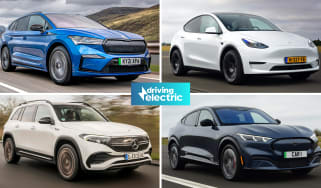 Top 10 best electric SUVs 2022
Electric SUVs combine style and practicality with low running costs, making them a very popular choice in the UK. Here are our top 10 favourites to bu…