ZipCharge Go portable electric-car charger launched
Suitcase-sized ZipCharge Go can add around 20 miles of range to a typical electric car in 30 minutes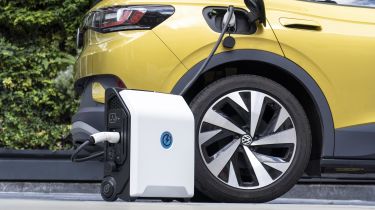 British company ZipCharge has unveiled the Go – a portable charger with a battery capacity of between 4 and 8kWh that can be used to top up an electric car's battery in locations where off-street or public charging points are not available.
Based on the battery capacity of a Tesla Model 3 Long Range, ZipCharge calculates the Go should be able to add around 20 to 40 miles of range to a typical electric car in around 30 to 60 minutes, with a charging speed the same as a typical home wallbox of 7.2kW.
The unit is approximately the same shape and size as a wheeled hand-luggage suitcase, so can be carried in the boot of a car as an emergency backup charging source, or wheeled out to a parking space or garage where the car needs to be charged.
The ZipCharge Go itself can be topped up overnight using a standard three-pin domestic power socket. Integrated connectivity allows the ZipCharge Go to be managed remotely, scheduling both charging the device itself from the mains and using the device to charge an electric car.
ZipCharge expects the first Go chargers to be available to purchase by the end of 2022. An exact price has not been announced, but the company is targeting a figure "comparable to the fully installed cost of a home charging point" and will also offer the Go on subscription from £49 a month.
Top 10 best seven-seater electric and hybrid cars 2021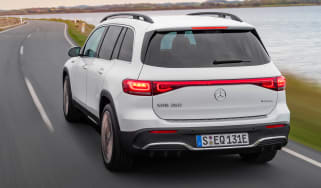 Top 10 best seven-seater electric and hybrid cars 2021
If the regular crop of electrified SUVs and family cars don't provide enough practicality for you, then take a closer look at the range of electric an…
Complete guide to the BP Pulse (formerly Polar Plus) charging network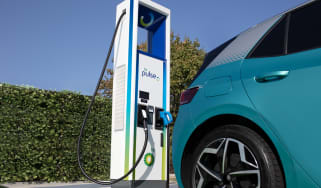 Complete guide to the BP Pulse (formerly Polar Plus) charging network
This is how to charge your electric or plug-in hybrid car on the BP Pulse public charging network (which was formerly known as the Polar Plus network)
Osprey opens first of 150 new electric-car rapid charging hubs for the UK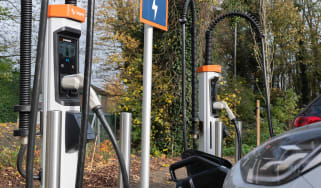 Osprey opens first of 150 new electric-car rapid charging hubs for the UK
The first location in Wolverhampton has now opened, with nine more set to begin construction before the end of 2021