Government consulting on new electric-car charging proposals
Proposed legislation includes a statutory duty for local authorities to plan charging infrastructure and a requirement for a minimum number of charging points in all car parks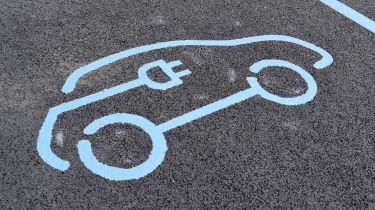 A statutory duty for local authorities to plan charging infrastructure, a required minimum number of charging points in all non-residential car parks and a ban on exclusive contracts for charging-point operators at major service areas are among proposals that the government's Office for Zero Emission Vehicles (OZEV) is seeking feedback on in its latest public consultation.
Like two previous consultations in 2019 and 2020, this consultation forms part of a 'regulatory review' that OZEV says "aims to address areas of transport regulation that are outdated, a barrier to innovation, or not designed with new technologies and business models in mind." OZEV is seeking feedback on four main proposals concerning electric-car charging.
Noting the importance of public charging infrastructure to the eight million UK households unable to install a home wallbox, OZEV has pointed out that "while many local authorities have taken positive steps towards planning for this infrastructure provision, others have not yet identified what is needed and risk not meeting the current and future needs of their communities."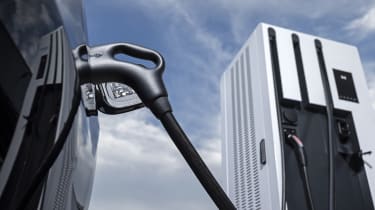 As a result, it's asking whether two new statutory duties should be introduced for all local authorities in England and Wales: firstly, to plan for the provision of charging infrastructure in their area, and secondly, to provide it. It's also asking whether the requirement should be placed on private charging-point operators or energy companies instead.
Another proposal is for a minimum number of charging points to be required in all non-residential car parks – both existing and newly built. According to OZEV, this would "create certainty for drivers that they will be able to charge at their destination". Exemptions may be considered "where costs to install are excessive or where there is insufficient electricity supply" or for locations with only a few spaces. OZEV also adds that it "expects the private sector will increasingly install points in car parks as the EV transition accelerates, without the need of these regulations."
OZEV's third proposal concerns the provision of charging points at major motorway and A-road service areas. In March 2020, the government announced a £950 million 'Rapid Charging Fund' to futureproof electrical capacity at these locations. However, according to OZEV, there's a risk of payments from this fund falling foul of state subsidy law, due to the majority of service areas having exclusive agreements with operators.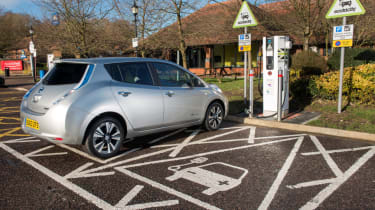 The Competition and Markets Authority (CMA) is currently investigating agreements signed with three major service-area operators. While awaiting the outcome of this investigation, OZEV is proposing new powers to make the exclusive elements of existing charging-point service arrangements void and unenforceable, require new contracts to be tendered for openly, and require a minimum of two – and at some sites more than two – different charging-point operators at any particular site.
Finally, OZEV hopes to improve the public charging experience for electric-car drivers, proposing new powers to ensure inclusively designed public charging points, that consumers feel safe when charging and that consumers have rights to redress if something goes wrong.
The consultation period began on 28 September and will run until 22 November, with responses accepted via an online survey, by e-mail to FutureOfTransport@dft.gov.uk or by post to 'Future of Transport Regulatory Review, Department for Transport Zone 1-3, Floor 3, Great Minster House, 33 Horseferry Road, London SW1P 4DR'.
New Fisker Ocean Sport washes up in the UK: £36k for a 288-mile range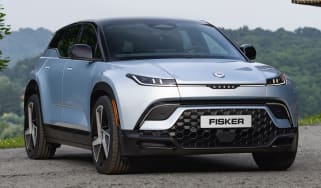 New Fisker Ocean Sport washes up in the UK: £36k for a 288-mile range
American EV startup Fisker has just launched its entry-level Ocean SUV in the UK, with a range of up to 288 miles
First contact: facelifted Kia EV6 will look even more like a UFO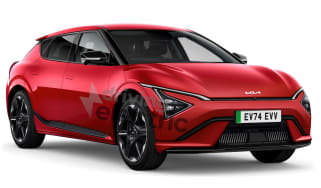 First contact: facelifted Kia EV6 will look even more like a UFO
Kia is readying an update for the EV6 crossover, which is set to include a new face and tech from the larger EV9
Big price cut: Electric Renault Megane prices slashed in time for Christmas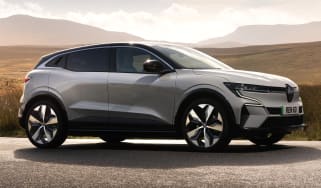 Big price cut: Electric Renault Megane prices slashed in time for Christmas
Renault Megane E-Tech gets a price drop of up to £3,500, bringing the starting price to just £34,495