Fering Pioneer: new low-emission pickup claims 4,350-mile total range
British company Fering is developing a tough, lightweight range-extender pickup truck with a 50-mile electric range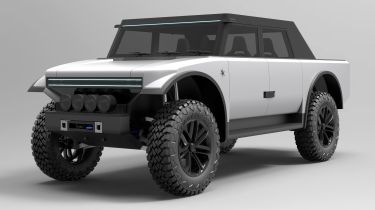 British company Fering has unveiled the Pioneer, which it describes as a rugged utility vehicle "designed to tackle any terrain while having minimal environmental impact". The Pioneer has a 50-mile electric range and uses lithium-titanate-oxide battery cells, which the manufacturer says are better able to withstand extreme weather than the lithium-ion cells found in most electric cars.
The range-extender is an 800cc, three-cylinder biodiesel engine, which generates power to feed back into the battery during normal driving. With the range-extender operating, Fering says the Pioneer can travel for up to 4,350 miles before needing to refuel. As with most range-extenders, the engine itself never powers the wheels: they're driven by two electric motors, drawing power from the battery and generating 600Nm of torque.
The Pioneer is the brainchild of engineer Ben Scott-Geddes, formerly of Ferrari and McLaren. It weighs 1,500kg – about the same as a family hatchback – and is shorter than a Ford Mondeo Estate. The relatively light weight is thanks to an aluminium frame and fabric exterior panels, made of material similar to the canvas found on hiking boots. It's intended to be hard wearing, but also easy to replace.
Multiple options will be available to make the Pioneer suitable for different ranges, terrains and applications. Larger fuel tanks or bigger batteries will be offered to extend the range; alternatively, fuel tanks can be swapped for water tanks for journeys that don't require extra range. The Pioneer is designed to be easy to repair and highly adaptable, so it should have an indefinite lifespan.
The vehicle can also be modified to run on different fuels used around the world, such as alcohol-based biofuel in Brazil. It can also serve as a mobile generator, powering equipment in remote areas or supporting rescue operations in situations when mains electricity has been disrupted.
When the battery is fully discharged, the Pioneer is still expected to deliver around 50mpg fuel economy. Its 22.5-inch wheels have also been designed to take standard truck tyres, making it easy to source replacement rubber almost anywhere in the world.
Fering says it's already in discussion with potential customers for the Pioneer and that series production will start in the first half of 2022, with the first prototype model already undergoing rigorous testing. No pricing details have been released just yet, however.
Electric Renault 5: prices, 2024 launch date and teaser images of the MINI Cooper rival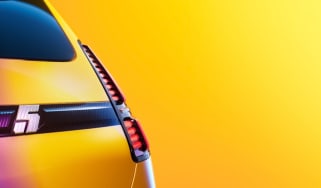 Electric Renault 5: prices, 2024 launch date and teaser images of the MINI Cooper rival
New official teaser pictures for Renault's electric supermini confirm the 5's reveal in February 2024
First contact: facelifted Kia EV6 will look even more like a UFO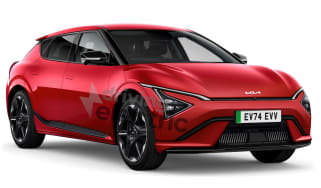 First contact: facelifted Kia EV6 will look even more like a UFO
Kia is readying an update for the EV6 crossover, which is set to include a new face and tech from the larger EV9