EEVEE app promises to reveal true cost of electric-car charging for more people
The app has been relaunched to make charging cheaper and more transparent for more electric-car drivers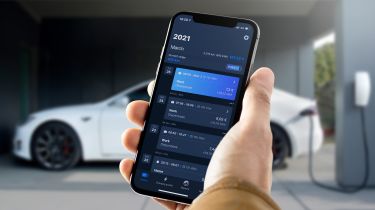 The EEVEE smartphone app has been relaunched and is now compatible with more brands and models of electric car. The app aims to reveal the true cost of charging your car, as well as helping to work out exactly how much business users can claim back for charging an electric company car at home.
By acting like a digital fuel card, EEVEE generates reports that can be automatically sent to employers. The app also links directly with existing fleet-management and accounting systems so companies can easily reimburse employees' charging costs.
The app has already been available for two years in the UK, and 46 other countries, but was exclusively for Tesla owners. It's now compatible with electric cars from BMW and Mercedes, with more models and brands expected to be compatible soon, according to EEVEE. The app connects and sources data directly from the car to offer users accurate, real-time information about its charging behaviour, efficiency and cost.
EEVEE's founder Steffen Brans said: "The increasing number of charging solutions, cards and rates makes it hard for EV owners to keep track of how much they're spending, with multiple data sources for charge costs if they use different charging networks. EEVEE… cuts through the confusion. It's the ultimate tool for giving consumers and companies total transparency to all charging costs and real-time efficiency information."
The app is designed for consumers, but the company behind it is looking to create an ecosystem of services called EEVEE mobility, targeted at businesses and energy providers, designed to accelerate electric car adoption and make charging more transparent and cheaper.
New Fisker Ocean Sport washes up in the UK: £36k for a 288-mile range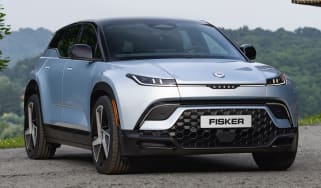 New Fisker Ocean Sport washes up in the UK: £36k for a 288-mile range
American EV startup Fisker has just launched its entry-level Ocean SUV in the UK, with a range of up to 288 miles
First contact: facelifted Kia EV6 will look even more like a UFO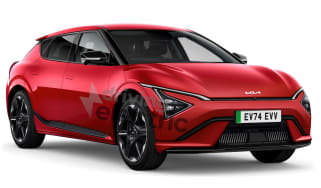 First contact: facelifted Kia EV6 will look even more like a UFO
Kia is readying an update for the EV6 crossover, which is set to include a new face and tech from the larger EV9
Big price cut: Electric Renault Megane prices slashed in time for Christmas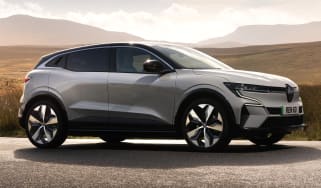 Big price cut: Electric Renault Megane prices slashed in time for Christmas
Renault Megane E-Tech gets a price drop of up to £3,500, bringing the starting price to just £34,495