Welcome to the all-new DrivingElectric website
DrivingElectric has an all-new look; faster and easier to use, it's still your ultimate guide to buying and owning an electric car
DrivingElectric launched just two years ago, but your ultimate guide to buying and owning an electric car has already undergone its first big update – with a brand-new site that's both faster and easier to use than before.
The new DrivingElectric.com delivers dramatically faster page load times and a host of new features including comprehensive pricing and specification data on every new electric and hybrid car on the market. The site still automatically adapts to the type of device you're using – optimising the content to make it easier to digest but the new technology brings our news, reviews, buying advice, images and videos to life like never before on mobile, desktop and tablet. 
As ever, DrivingElectric is here to guide you through the process of buying and owning an electric car – whether you're only just considering making the switch, or have been enjoying the benefits of zero-emissions motoring for many years.
We'll continue to review every new electric and hybrid car on sale, laying out our verdicts in seven easy-to-digest and simple-to-navigate tabs, allowing you to quickly narrow down what's most important to you. Whether it's range, battery or charging, drive and performance, safety, practicality or boot space – DrivingElectric has you covered.
Of course, we're also here to answer your frequently (and not-so-frequently) asked questions. We'll bring you helpful tips and advice on things like maximising range, using charging networks and company-car tax, as well as used buying guides for the UK's most popular secondhand electric cars.
Please do take a look around and let us know what you think – either through our social channels on Facebook, Twitter or Instagram, or by e-mail to hello@drivingelectric.com. We'll be updating the site constantly, and there are even more exciting features planned over the coming weeks and months.
Fisker PEAR: first look at £25,000 electric city car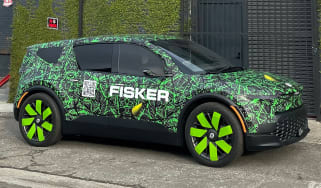 Fisker PEAR: first look at £25,000 electric city car
The cut-price EV is due to be unveiled in the second half of 2023 and offer up to 310 miles of range
New electric cars coming in 2023 and beyond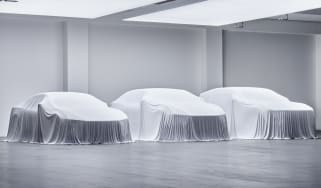 New electric cars coming in 2023 and beyond
With electric cars making up an ever-increasing proportion of sales, the industry is working flat out to launch new models – here's what's on the way …
New XPeng G9 electric SUV: prices, specs and range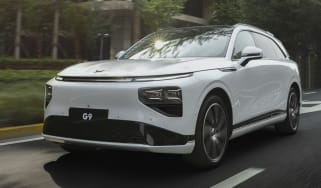 New XPeng G9 electric SUV: prices, specs and range
Chinese flagship electric SUV offers over 350 miles of range and is due to land in the UK by 2025