Inaugural World EV Day celebrates electric mobility
DrivingElectric steps up as media partner for first-ever World EV Day; drivers encouraged to embrace electrification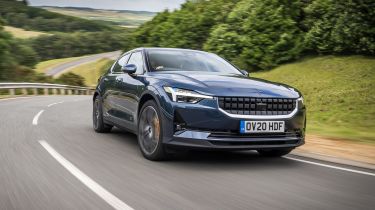 Today, 9 September 2020, marks the first-ever World EV Day, a social-media-led digital event with a focus on promoting the benefits of electric vehicles and helping drivers to make the switch to electric power. The event has been created by Green.TV, a sustainability media agency, in partnership with technology firm AAB.
DrivingElectric – along with sister brands Auto Express and Carbuyer – is a media partner for the event, with Nissan, Jaguar Land Rover, Hyundai and Polestar also aboard alongside a number of charging and energy firms. Each brand will be making the most of the day on social media. 
Meanwhile, four online panels are set to discuss the major points surrounding the future of electrification and sustainable transport. The list of panel members includes Rachel Maclean MP, Parliamentary Under Secretary of State at the Department for Transport.
World EV Day is also set to promote the EV Pledge campaign, which aims to get drivers to commit to choosing an electric car as their next vehicle. The campaign has attracted signatures from buyers in over 60 countries around the world. 
Ade Thomas, founder of Green.TV, said: "The rapid transition to electrified, sustainable mobility has never been more urgent. With World EV Day, we are hopeful that we have helped energise and highlight the need to decarbonise transport and encourage everyone to look to electric as a way to continue to build prosperity, enable access and deliver a sustainable way of life."
New Fisker Ocean Sport washes up in the UK: £36k for a 288-mile range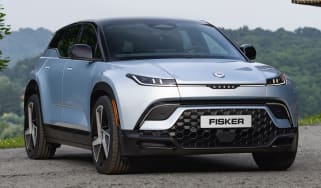 New Fisker Ocean Sport washes up in the UK: £36k for a 288-mile range
American EV startup Fisker has just launched its entry-level Ocean SUV in the UK, with a range of up to 288 miles
Big price cut: Electric Renault Megane prices slashed in time for Christmas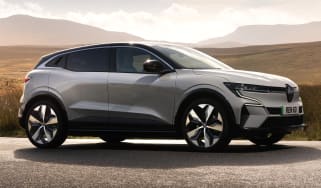 Big price cut: Electric Renault Megane prices slashed in time for Christmas
Renault Megane E-Tech gets a price drop of up to £3,500, bringing the starting price to just £34,495