Car manufacturers ask European Commission to alter CO2 targets in light of coronavirus
Carmakers are requesting that the European Commission "delay the application of certain rules" relating to CO2 emissions in the wake of coronavirus shutdowns across Europe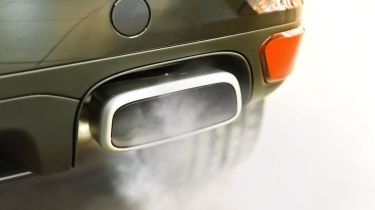 Several car manufacturers have sent a letter to the European Commission, enquiring whether "certain rules" can be altered due to the situation created by the coronavirus outbreak. It's understood that the request relates to the tough CO2 emissions targets that were introduced for 2020, and if their full implementation can be delayed.
The rules stipulate that the average emissions of all the cars sold by a manufacturer from 2020 must not exceed 95g/km, and if they do, the company will be liable for hefty fines. Now, though, with car factories and dealers in almost every European country shut down due to government-imposed social-distancing and lockdown measures, brands are concerned they won't be able to sell the cars needed to meet the target.
It's believed there's a particular worry about so-called 'supercredits' – these count any car with under 50g/km CO2 emissions (covering nearly all plug-in hybrids) as two low-emission vehicle sales, which significantly lowers the recorded 'fleet average' emissions of a given brand.
The supercredit system has been set at its most generous level for 2020; in 2021, each sub-50g/km car will only count as 1.67 sales, and in 2022, just 1.33 sales. Facing the prospect of massively reduced car sales of all types for a significant portion of 2020, manufacturers are now considering whether they will be able to meet the targets in the way they'd planned to before the coronavirus hit.
Speaking to our sister title Auto Express, an EC spokesperson confirmed that the body had received communication from the motor industry requesting a delay in the application of certain rules and that it would reply "in due course".
They went on to promise that the EC will use "all the tools at our disposal" and would be supporting member states to "mitigate the substantial negative socio-economic consequences of the coronavirus outbreak." They added that such measures "need to be carefully targeted to adequately and efficiently alleviate the socio-economic consequences of the current crisis where it is most urgently needed".
The advent of the EU CO2 rules had already affected the car-sales landscape before the coronavirus outbreak, with supply of some high-CO2, high-performance petrol-engined models expected to be cut, as well as a huge emphasis on introducing and promoting plug-in hybrid cars, particularly ones aimed at the high-volume company-car and fleet markets.
It's not yet clear what affect any subsequent delay or modification to the rules due to coronavirus could end up having.
Electric Renault 5: prices, 2024 launch date and teaser images of the MINI Cooper rival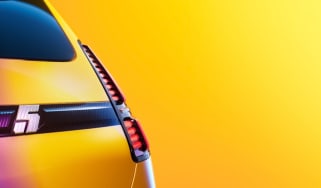 Electric Renault 5: prices, 2024 launch date and teaser images of the MINI Cooper rival
New official teaser pictures for Renault's electric supermini confirm the 5's reveal in February 2024
Big price cut: Electric Renault Megane prices slashed in time for Christmas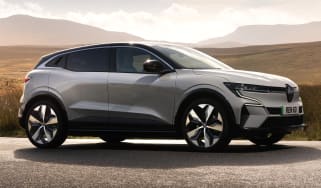 Big price cut: Electric Renault Megane prices slashed in time for Christmas
Renault Megane E-Tech gets a price drop of up to £3,500, bringing the starting price to just £34,495