More charging stations than petrol stations in the UK
Over 9,000 electric-car charging stations now in place around the country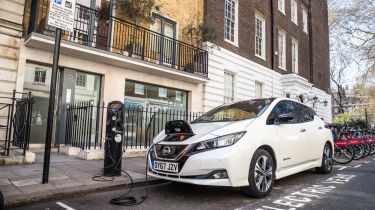 There are now more electric-car charging locations than there are petrol stations in the UK, according to data sourced by Nissan from the Energy Institute and the online charging-point map Zap-Map.
In 2012, the first year for which data was available, there were 913 charging points in the UK. But since then, that number has increased tenfold to 9,199 at the beginning of August 2019. That compares to 8,396 conventional fuel stations at the end of 2018.
The number of fuel stations in the country has declined sharply since peaking at over 37,000 in 1970. There were fewer than 20,000 fuel stations by 1990 and just over 13,000 by 2000, and that number has continued to reduce sharply year by year in the 21st century.
Nissan says it had predicted the 'crossover' of charging point versus fuel station numbers would happen in late 2020, but it has actually come to pass over 12 months ahead of that estimate.
The contrast is particularly stark in central London, where massive development in recent years has left just four filling stations in the Congestion Charge zone, while Transport for London has installed over 1,000 charging points in the capital in the last year alone.
Commenting on the number, Kalyana Sivagnanam, Nissan GB's managing director, said: "We've moved beyond the early concerns of range anxiety, with EVs now exceeding the vast majority of customer's daily driving needs.
"The next challenge is for charging infrastructure to keep pace with the number of EVs on the road, and that the experience of recharging is as enjoyable and effortless as that of all-electric driving."
New Fisker Ocean Sport washes up in the UK: £36k for a 288-mile range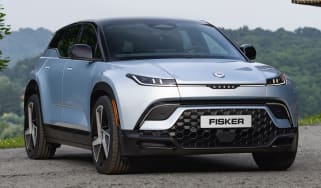 New Fisker Ocean Sport washes up in the UK: £36k for a 288-mile range
American EV startup Fisker has just launched its entry-level Ocean SUV in the UK, with a range of up to 288 miles
First contact: facelifted Kia EV6 will look even more like a UFO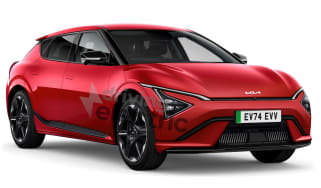 First contact: facelifted Kia EV6 will look even more like a UFO
Kia is readying an update for the EV6 crossover, which is set to include a new face and tech from the larger EV9
Big price cut: Electric Renault Megane prices slashed in time for Christmas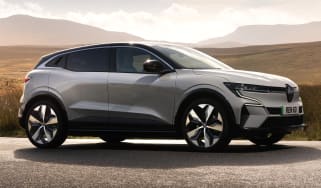 Big price cut: Electric Renault Megane prices slashed in time for Christmas
Renault Megane E-Tech gets a price drop of up to £3,500, bringing the starting price to just £34,495