Shell installs first 150kW charger at UK forecourt
Energy company claims 150kW rapid charger at service station in Battersea is the first on a UK forecourt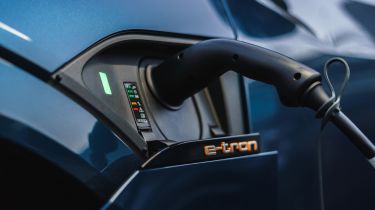 Shell has installed what it believes is the first 150kW rapid charger to be located on a UK fuel-station forecourt.
Now operational at Shell's Battersea Service Station on Queenstown Road in London, the unit joins the existing 50kW chargers available on the Shell Recharge network.
Few cars are capable of 150kW charging speeds at this stage, although those that are – such as the Audi e-tron – could see an 80% charge delivered in as little as half an hour.
Shell says customers will be able to pay for charging with a contactless card, the NewMotion app (or card) or the SMOOV app.
There are no connection or subscription fees: charging is currently priced at 39p per kWh, almost three times the rate typically applied to household electricity tariffs.
Speaking about the new rapid charger, Bernie Williamson, Shell's general manager for retail in the UK, said: "More of our customers are driving electric vehicles and as they do we will offer them the ability to charge where it suits them – on the road, at home and at work.
"This new 150kW charger is the latest addition to our Shell Recharge offering, joining the range of 50kW chargers we have already installed on our forecourts. Our aim is to make charging up as simple and stress-free as possible."
Shell Recharge is run with charging provider Allego. The company's CEO, Anja van Niersen, said: "Electric mobility is developing very fast and a new generation of e-cars is now available for consumers. We highly value Shell's initiative to integrate high-powered charging at their service stations.
"We know that electric vehicle drivers want the right charging solution at the right place, to be always available and combined with excellent services. Shell Recharge shows how these wishes can be met."
Electric Renault 5: prices, 2024 launch date and teaser images of the MINI Cooper rival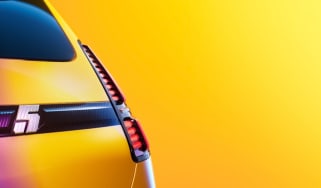 Electric Renault 5: prices, 2024 launch date and teaser images of the MINI Cooper rival
New official teaser pictures for Renault's electric supermini confirm the 5's reveal in February 2024
First contact: facelifted Kia EV6 will look even more like a UFO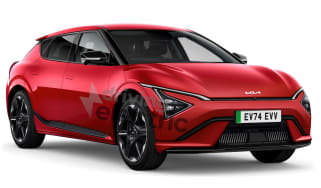 First contact: facelifted Kia EV6 will look even more like a UFO
Kia is readying an update for the EV6 crossover, which is set to include a new face and tech from the larger EV9