UK's most picturesque charging points revealed
Go Ultra Low commissions photos of the 10 most eye-catching locations to top up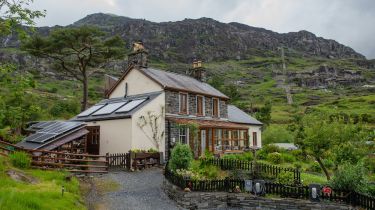 These are the 10 most picturesque places to charge your electric car in the UK – according to the government's Go Ultra Low campaign to promote the uptake of electric vehicles.
The organisation commissioned photography of the various locations – some rural, some urban – to showcase the extent of the country's charging network.
Go Ultra Low head Poppy Welch said: "From a charging perspective, there has never been a better time to be an EV owner in the UK.
"Government and private investment in the network in recent years has seen an impressive rise in charge-point numbers, with a mix of types and providers across the length and breadth of the UK.
"Many motorists think charge points are just found in urban areas like car parks in towns and cities, however this simply isn't the case, so we thought the best way to demonstrate this is to show people.
"These images showcase the significant expansion in charging infrastructure highlighting the hidden gems that exist in the UK's charging network."
Among the locations photographed were a point overlooking the Glencoe Mountains in the Scottish Highlands, one with a view over Ullswater in the Lake District and one in the Blackdown Hills near Yarcombe, Devon.
Others to get the nod include the eco-friendly Byrn Elltyd guesthouse in Wales' Snowdonia National Park, 'sea view' charging points in Hastings and Bude on the south coast, and one at Bovey Castle in Dartmoor National Park.
Picturesque urban locations to charge up include Blythswood Square in Glasgow and points in London with views of the Shard and Battersea Park.
According to Go Ultra Low, there are now more than 24,000 charging points active at more than 8,000 locations across the UK, including 1,700 rapid chargers. The organisation also says that planned investment from Highways England will mean that by 2020, drivers on motorways and A-roads will never be more than 20 miles from a rapid charger.
Electric Renault 5: prices, 2024 launch date and teaser images of the MINI Cooper rival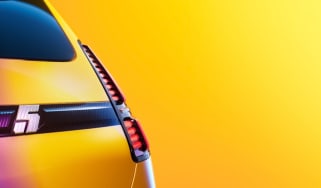 Electric Renault 5: prices, 2024 launch date and teaser images of the MINI Cooper rival
New official teaser pictures for Renault's electric supermini confirm the 5's reveal in February 2024
Big price cut: Electric Renault Megane prices slashed in time for Christmas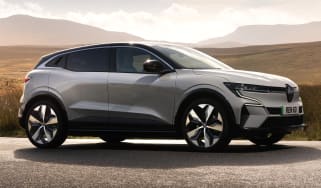 Big price cut: Electric Renault Megane prices slashed in time for Christmas
Renault Megane E-Tech gets a price drop of up to £3,500, bringing the starting price to just £34,495