Going electric could save motorists £41,000 over a lifetime
Figures released to mark launch of new EDF Energy electric-car package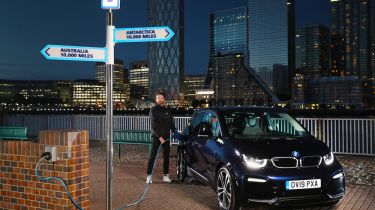 New research commissioned by electricity supplier EDF energy suggests the average UK motorist could save themselves over £40,000 in the course of a lifetime's driving by switching from a petrol to electric car.
The research calculated that the average motorist spends £56,000 on petrol over a lifetime of driving, in contrast with the calculated average lifetime costs of charging an electric vehicle of £15,000.
The calculations assumed 60% of total consumption and 76% of home charging happening during off-peak hours at a rate of 8p per kWh and a conversion rate of 3.5 miles per kWh over 8,000 miles a year. Fuel costs were calculated based on the same annual mileage, with fuel consumption of 51.7mpg and the average UK petrol price of 125.4p per litre.
Over two-thirds of the 2,000 Brititsh motorists surveyed as part of the study have travelled further than their local forecourt to find cheaper fuel, while a quarter said fuel costs had prevented them from driving somewhere. A quarter also said that environmental concerns had led them to drive less.
And although only 40% of respondents said they would consider switching to an electric car, two-thirds reckoned they would be driving one at some point in the future – a quarter thought within the next five years.
The EDF Energy 'GoElectric' package being launched alongside this research includes guaranteed 100% renewable energy and preferential rates on charging-point purchase and electric-car leasing. The first 50 customers to sign up will also get 10,000 miles of charging for free. 
Béatrice Bigois, EDF's managing director of customers, said: "Many of us aspire to owning an electric vehicle. This research shows that not only will electric cars help motorists save money on their fuel costs, electric vehicles will help more people do more of the things they want to, like exploring more of the UK – all while helping the environment by reducing emissions."
MINI Cooper Electric: pricing and specs for British-built electric supermini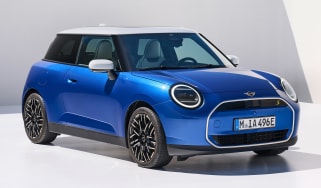 MINI Cooper Electric: pricing and specs for British-built electric supermini
MINI's latest electric hatchback introduces a revolutionary interior design, as well as larger batteries to provide a 250-mile range
DrivingElectric Awards 2024: the winners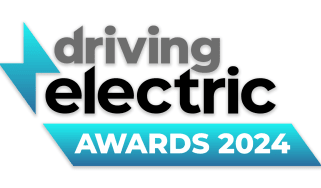 DrivingElectric Awards 2024: the winners
We celebrate the very best products in the EV world
The Kia EV9 is DrivingElectric Car of the Year 2024
The Kia EV9 is DrivingElectric Car of the Year 2024
Kia's new electric flagship wins big at DrivingElectric's annual awards ceremony