Dealer association launches 'EV Approved' scheme
Certification aims to recognise excellence in electric-car retailing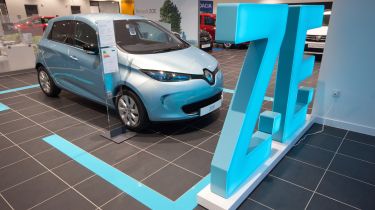 Car retail industry body the National Franchised Dealers Association (NFDA) has begun the full rollout of its 'EV Approved' (EVA) scheme, following a launch event in Westminster, London, on Wednesday.
EVA is an industry 'kitemark' scheme, which will independently audit dealerships that sell and service electric vehicles, ensuring they follow a set of standards for both sales and aftersales activity.
It's backed by the government's Office for Low Emissions Vehicles (OLEV), as well as the Energy Saving Trust, which will carry out the audits.
According to the NFDA, the goals of the scheme are to recognise expertise and promote industry standards to benefit the consumer and support the growth of the electric-vehicle sector.
The full list of standards covers the sales process, staff training, vehicle checks, the handover process, advertising and marketing, new and used warranties, the aftersales process and the complaints procedure.
The EVA accreditation is awarded to individual dealership locations rather than manufacturers or dealer groups. The full launch of the scheme was preceded by a pilot phase that ran from November 2018 to February 2019, during which 12 dealerships were audited in line with EVA standards.
Speaking to DrivingElectric at the launch event, NFDA chairman Mark Squires said: "While it's going to predominantly be franchised new-car dealers delivering this over the next few years, we're already seeing used electric cars come to market, and it's not a requirement that you are a franchised dealer, it might be used car dealers or supermarkets in the fullness of time.
"Dealers don't have to be an NFDA member to participate, but they do have to be a member of a proper accredited trade association in the sector which also has an approved dispute resolution mechanism, as that forms part of the EVA standards."
Simon Caffyn of the Caffyns dealer group, which operates a number of Volkswagen Group locations in Sussex and Kent and participated in the pilot programme, said: "Ultimately, a consumer should know that if a franchised dealer is selling an electric car, they will have been trained by the manufacturer to do so.
"But this is a good concept to get things off the ground, get more recognition, get people to believe in the idea. And beyond the training, it's looking for dealers having the right approach and attitude to electric cars."
More information on the EV Approved scheme and its standards is available on its website.
First contact: facelifted Kia EV6 will look even more like a UFO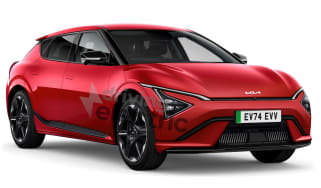 First contact: facelifted Kia EV6 will look even more like a UFO
Kia is readying an update for the EV6 crossover, which is set to include a new face and tech from the larger EV9
New Fisker Ocean Sport washes up in the UK: £36k for a 288-mile range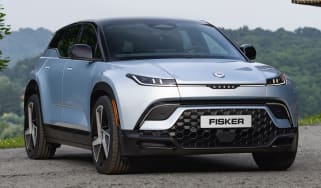 New Fisker Ocean Sport washes up in the UK: £36k for a 288-mile range
American EV startup Fisker has just launched its entry-level Ocean SUV in the UK, with a range of up to 288 miles
Electric Renault Twingo revealed as £17k rival to Citroen e-C3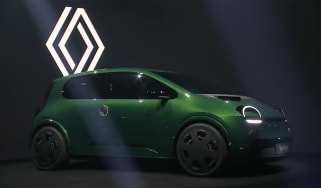 Electric Renault Twingo revealed as £17k rival to Citroen e-C3
Renault has unveiled its smallest EV yet; a sub £20k city car with a claimed high level of efficiency