McLaren electric car: specs and on-sale date
McLaren is no stranger to hybrid models, but it looks as if we're still a few years away from seeing its first all-electric model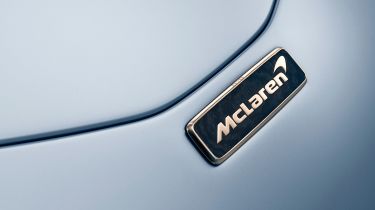 McLaren has been openly talking about developing an electric supercar for a couple years – but it looks as if we're still several years away from seeing the company selling an electric model.
As long ago as mid-2016, McLaren CEO Mike Flewitt told our sister title Auto Express that the company was working an electric vehicle that would sit in its Ultimate Series, alongside the McLaren Senna and McLaren Speedtail. In fact, a test car was already being driven around at that stage.
However, it was clear then that the project faced some big challenges. First, the new electric vehicle would have to be a 'proper' McLaren, engaging and exciting to drive. Secondly, it mustn't be too heavy, which is an issue, given how quick the car would need to be and how heavy the batteries would have to be to give that level of performance.
Technology has moved on since then, but the latest word from inside McLaren suggests that the company is still no nearer finding a solution for these challenges. 
An electric McLaren is certainly on the way, but in the immediate future, we can look forward to hybrid models – as part of its Track22 plan, the company has already committed to making at least half of its range include hybrid or electric technology by 2022.
Top 10 fastest hybrid cars 2022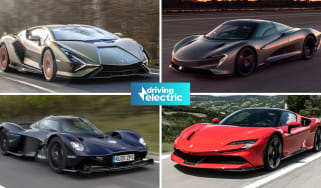 Top 10 fastest hybrid cars 2022
Volkswagen ID. Buzz LWB is a retro, seven-seat electric MPV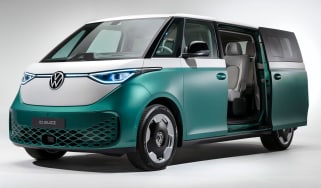 Volkswagen ID. Buzz LWB is a retro, seven-seat electric MPV
Volkswagen has unveiled a larger version of its ID. Buzz EV, boasting more seats and a larger battery with more range
Tesla Model 3 facelift will be a double-edged sword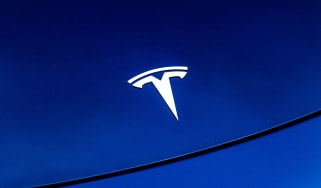 Tesla Model 3 facelift will be a double-edged sword
Tesla's updated EV will have an improved interior, greater range and a more affordable price – as well as one unfortunate drawback
Vauxhall Astra Electric: price, range and video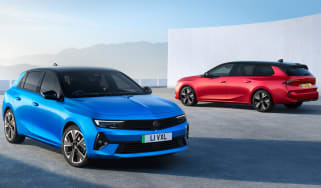 Vauxhall Astra Electric: price, range and video
The new Astra Electric shares its parts with the Peugeot e-308, with first deliveries due soon