Lexus LC 500h updated for 2020
The Lexus LC 500h hybrid coupe has been updated for 2020, with revised suspension and improved connectivity options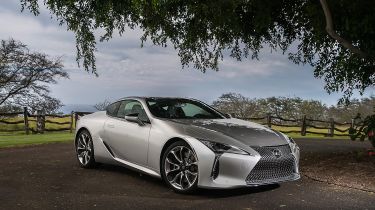 The Lexus LC 500h has been updated for the 2021 model year, with new suspension, software tweaks and improved mobile connectivity. It goes on sale in May, with first deliveries expected in July.
Lexus claims the updated car is as much as 10kg lighter than before – thanks mainly to the revised suspension system. It features aluminium lower arms, hollow anti-roll bars and new high-strength coils. Customers can also specify lighter 21-inch wheels.
In addition to the new suspension, Lexus has made tweaks to the shock absorbers, while also adjusting the software for the gearbox, steering and brakes. There's a new Active Cornering Assist system, too, which gently brakes the wheels when cornering for a tighter line.
Elsewhere, Lexus has introduced two new colours: Blazing Carnelian is brand-new for 2020, while Terrane Khaki – a shade of green – is available across the range, having previously been reserved for the LC Limited Edition.
Inside, there are two new colour options: Flare Red leather and Manhattan Orange Alcantara – the former replacing the previous Dark Rose. Other leather shades include Black and Ochre.
But arguably the biggest change for the new model year, is the addition of Apple CarPlay and Android Auto, which are now standard across the range. This allows owners to stream the contents of their smartphone – be that mapping, music or messaging – straight to the LC's 10.3-inch multimedia display.
Prices are set to be revealed soon, although they're unlikely to be significantly higher than the current starting price of £78,190: DrivingElectric expects to see a figure somewhere north of £80,000 when numbers are revealed in May.
Top 5 best hybrid sports cars 2023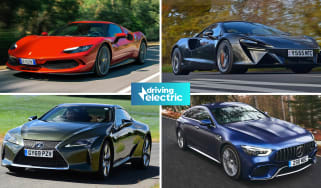 Top 5 best hybrid sports cars 2023
Electric Ford Puma could become the UK's best-selling EV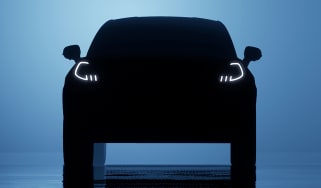 Electric Ford Puma could become the UK's best-selling EV
The Ford Puma EV is set to arrive in 2024 with a range of over 200 miles and a tweaked exterior design
Vauxhall Corsa Electric facelift brings sharp new look and tech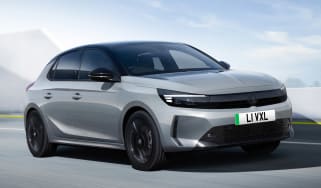 Vauxhall Corsa Electric facelift brings sharp new look and tech
Vauxhall's top-selling electric supermini has been updated for 2023, now getting the 'Vizor' from the Mokka Electric
Caterham EV Seven is the track day car of the future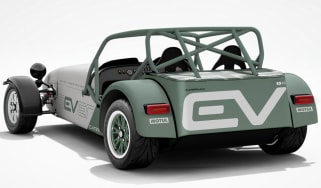 Caterham EV Seven is the track day car of the future
Caterham has revealed an all-electric version of its iconic Seven sports car… that you can't buy