Electric taxis to trial wireless charging
Government invests £3.4 million in six-month wireless-charging trials at taxi ranks in Nottingham city centre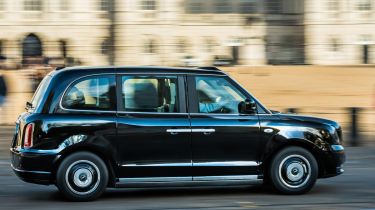 Transport secretary Grant Shapps has announced a £3.4 million scheme to trial wireless electric-car charging at taxi ranks across Nottingham city centre. The plan will see 10 Nissan and LEVC electric taxis fitted with inductive charging hardware, starting "later this year".
The technology will give drivers the ability to charge wirelessly without cables or plugs while waiting for paying customers at taxi ranks across the city. It means multiple taxis can charge at once, allowing drivers to "charge up more easily".
It's claimed the technology would also reduce street clutter, by removing the need for bulky fixed charging points.
In an official statement, the government said: "The technology, allowing for shorter and more frequent bursts of charging, will also benefit cars with smaller batteries, ending 'range anxiety' for drivers."
The project is a collaboration between myriad organisations including Cenex, Shell, Coventry University and Nottingham City Council. If successful, it could be rolled out for public use at a later date. The adapted electric taxis will be provided to drivers rent-free for the duration of the six-month trial.
Sally Longford, deputy leader at Nottingham City Council, said: "Nottingham is excited to host the trial of this new type of innovative charging technology, keeping us ahead of the pack, and helping to promote cleaner taxis in our city and potentially take us a further step forward towards our goal of being carbon-neutral by 2028."
First contact: facelifted Kia EV6 will look even more like a UFO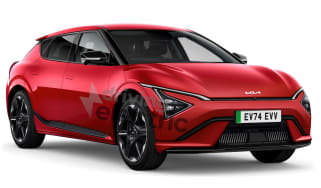 First contact: facelifted Kia EV6 will look even more like a UFO
Kia is readying an update for the EV6 crossover, which is set to include a new face and tech from the larger EV9
New Fisker Ocean Sport washes up in the UK: £36k for a 288-mile range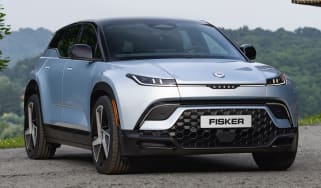 New Fisker Ocean Sport washes up in the UK: £36k for a 288-mile range
American EV startup Fisker has just launched its entry-level Ocean SUV in the UK, with a range of up to 288 miles
New Vauxhall Vivaro Electric is cheaper, yet has more range and tech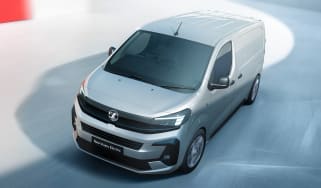 New Vauxhall Vivaro Electric is cheaper, yet has more range and tech
Vauxhall has given its Vivaro Electric panel van a mid-life refresh with a new face and some of the latest tech