Electric Land Rover Defender: Twisted EV conversion unveiled
British Land Rover modifier announces electric conversion for classic off-roader, with US version revealed in full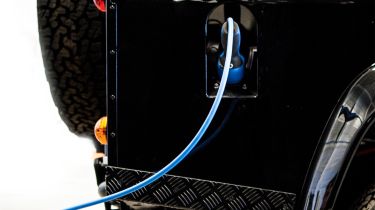 Twisted, a British firm specialising in customised and modified editions of the classic Land Rover Defender, has announced an electric drivetrain conversion for the iconic vehicle. Twisted is working with Dutch electrification specialist Plower on the project, which will be offered for the full range of 90, 110 and 130 Defender body lengths.
A power output of 320bhp and maximum torque of 460Nm are promised, along with a real-world driving range of over 200 miles and "zero impact on performance either on or off the road", according to Twisted. Owners of existing Land Rover Defenders can have their cars converted at the company's facility in Bristol – a process Twisted says will take around two weeks.
To date, only a handful of teaser images have been revealed, showing things like the plug, the electric motors, and the new instrument cluster, which has been adapted to feature a range meter rather than the traditional fuel gauge.
The Twisted EV project is being managed by Gareth Hamer, who has run electric-car conversion and classic-car restoration businesses in the UK. He said: "I'm really excited to have the ability to bring EV ownership to users of a classic British vehicle.
"Our solution is completely engineered from the ground up using the highest-quality new automotive components. The system is ready to be deployed at scale internationally and is very different from the 'home-brew' style of electrification."
Tom Maxwell, CEO of Twisted's North America and Middle Eastern businesses, added: "This is not a project we have rushed in to, as it was absolutely crucial to us that it's done right, without compromising the performance, integrity and symbolism of the original Twisted. We're extremely pleased with the result."
Order books for the Twisted EV conversion are open now, but no pricing details have been revealed as yet.
Twisted Land Rover Defender NAS-E
Twisted first revealed an electrified Defender in July 2020, in the shape of the NAS-E (above) – an American-market soft-top presented in a range of bright colours and finished with the obligatory Land Rover 'North American Specification' touches, including larger rear lights and a roll cage.
The car meets North American EV regulations and California's CARB regulations. Prices start at $185,000, climbing to $210,000 for the more powerful version. It's not yet clear if this is the car we'll get in the UK.
The new car will be offered in two trim levels – NAS-E and NAS-E Plus. The former is powered by a 214bhp electric motor, while the latter gets 320bhp; torque is 380Nm from the standard car and 420Nm from the Plus. Charging comes courtesy of a 22kW on-board charger with fast-charging capability; the 60kWh battery provides a 200-mile range, according to Twisted.
Other mechanical improvements over a standard Defender include custom-valved progressive suspension, upgraded brakes all round and a strengthened drivetrain to deal with the electric motor's sizable torque figures.
To begin, 30 'California Series' cars will be built, offered in three colours – named Malibu, Yosemite and Tahoe. Standard NAS-E models get cream leather and Alcantra upholstery, a total of seven seats, an infotainment system with EV system management functionality, plus air-conditioning and 'spray down' flooring. NAS-E Plus cars get extra styling touches including black side sills, roll-bar-mounted spotlights and side-steps.
JLR Defender Sport will be a smaller electric off-roader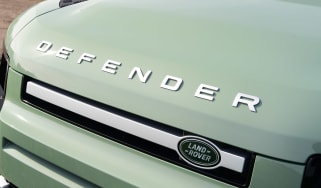 JLR Defender Sport will be a smaller electric off-roader
BMW i4 facelift to topple Tesla with huge range and tech upgrades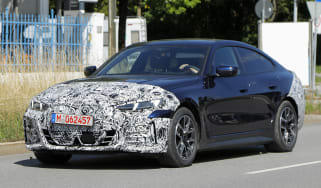 BMW i4 facelift to topple Tesla with huge range and tech upgrades
An updated version of the BMW i4 has been spotted testing, likely sporting a longer range and the latest technology
Electric BMW iX2 is set to take the kidney grille to the next level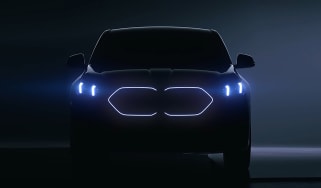 Electric BMW iX2 is set to take the kidney grille to the next level
BMW has teased the highly-rumoured iX2 coupe-SUV, which has been revealed to get enlarged illuminated kidney grilles