Jaguar I-Pace updated for 2021 model year
Our favourite premium electric SUV gets infotainment updates and faster charging for the 2021 model year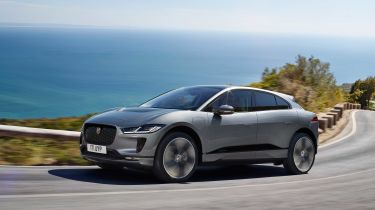 The Jaguar I-Pace electric SUV has been given a raft of updates for the 2021 model year, including a faster infotainment system, a new 11kW on-board charger and a filtration system that can cleanse the interior before you get in the car.
Arguably the biggest update is to the Jaguar's infotainment system, which the manufacturer says is "85% faster" than the old setup. Inspired by the interfaces of the latest smartphones, the Pivi Pro system also features learning technology designed to optimise sat-nav routing – with the ability to switch off voice guidance when you're in an area familiar to you.
In addition to the new infotainment system, every I-Pace now comes with a Smartphone pack including Apple CarPlay and Android Auto. It also features an embedded SIM card with a complimentary 4G data plan enabling over-the-air (OTA) software updates. Wireless phone charging is now available as an option, too.
Also new for the I-Pace's interior is an optional ClearSight digital rear-view mirror, first seen on the latest Range Rover Evoque. Comprising a camera mounted on the car's aerial, it transmits an unobstructed view of the road behind, both when driving forward and when manoeuvring. You can switch back to the standard mirror at the flick of a switch.
Jaguar claims to have enhanced passenger wellbeing, too, by installing a cabin air ionisation system. The setup can filter "ultrafine particles" while the car is charging, allowing you to purge the interior of any harmful allergens before setting off.
Elsewhere, Jaguar has fitted a faster 11kW on-board charger as standard – replacing the outgoing model's 7kW single-phase charger. This allows owners with an 11kW wallbox to add up to 33 miles of electric range per hour – meaning a full charge now takes less than nine hours. The 100kW maximum charging speed from a public DC rapid charger is unaffected.
Finally, I-Pace buyers can now opt for an Atlas Grey finish for the grille, as well as a range of new paint colours and wheel designs; every model now gets at least 19-inch alloy wheels as standard. Buyers can also specify a new Bright Pack, with extra chrome exterior trim, or an enhanced Black Pack, which now adds gloss-black trim to the rear badges.
Prices start from £65,195 and the updated Jaguar I-Pace is available to order now.
Best electric mopeds 2021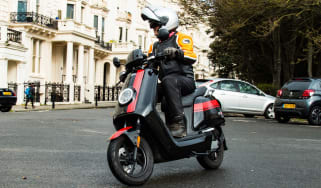 Best electric mopeds 2021
We run down the best electric mopeds you can buy, from some mainstream and some not so well known names
Best plug-in hybrid SUVs 2021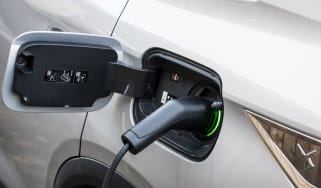 Best plug-in hybrid SUVs 2021
A good plug-in hybrid SUV should combine low running costs with excellent practicality. These are some of the best on sale right now
Fastest electric cars in the world 2021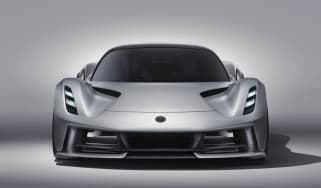 Fastest electric cars in the world 2021
The days of the trundling milk float are long gone: the latest electric cars are now some of the fastest vehicles in the world, full stop