Jaguar I-Pace range adds SE Black and HSE Black trim levels
Electric SUV gets new trim levels with black styling highlights and extra standard kit including panoramic roof, privacy glass and 20-inch alloys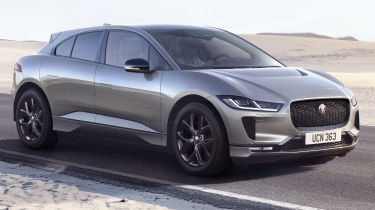 Jaguar has added two new trim levels to the 2021 I-Pace line-up: SE Black and HSE Black. Based on the standard SE and HSE specifications respectively, they add black styling elements, including gloss-finished 20-inch alloy wheels, privacy glass and a panoramic roof.
They're available in the full choice of body colours offered for the rest of the I-Pace range, as well as with all the equipment already available for those models, including Jaguar's Pivi Pro infotainment system, with charging factored into the navigation system, Apple CarPlay and Android Auto smartphone connectivity and an embedded SIM card and 4G data plan to allow for music streaming.
Jaguar says an upcoming over-the-air (OTA) software update will see the car gain wireless Apple CarPlay and Android Auto functionality. A wireless charging pad is an optional extra, while up to two phones can be connected simultaneously. Other technology features on the current I-Pace include cabin air filtration, a digital rear-view mirror and adaptive cruise control with steering assistance.
The two 'Black' models use the same electric powertrain as existing version of the I-Pace: a 396bhp dual-motor all-wheel-drive setup; both have an official range of 279 miles, which is slightly less than the 286 managed by the entry-level version due to its smaller wheels.
The current I-Pace line-up is opened by the S model, priced at £65,245, followed by the SE at £69,845 and HSE at £74,445. The SE Black and HSE Black are slightly more expensive than the versions they're based on, coming in at £72,445 and £76,695 respectively.
Top 10 best 4WD electric cars 2023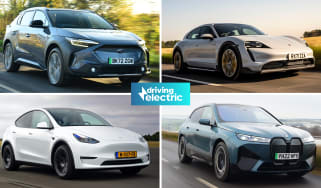 Top 10 best 4WD electric cars 2023
Top 10 best used electric cars 2023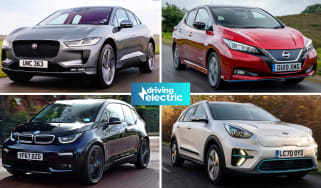 Top 10 best used electric cars 2023
Top 10 best luxury electric cars 2023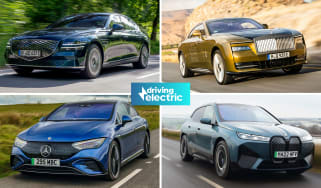 Top 10 best luxury electric cars 2023
New electric cars coming in 2023 and beyond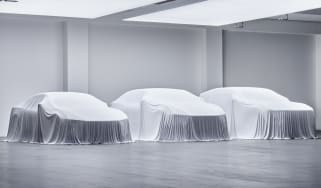 New electric cars coming in 2023 and beyond
With electric cars making up an ever-increasing proportion of sales, the industry is working flat out to launch new models – here's what's on the way …
New Toyota battery tech to deliver 500-mile EVs by 2026; 750-mile ranges to come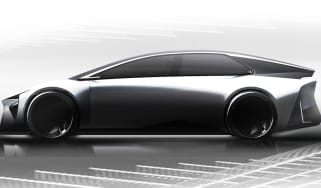 New Toyota battery tech to deliver 500-mile EVs by 2026; 750-mile ranges to come
Toyota has revealed details on its latest battery technology, set to underpin its next generation of EVs
New Fiat 600e SUV prices announced: £3,000 cheaper than a Jeep Avenger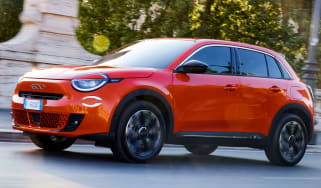 New Fiat 600e SUV prices announced: £3,000 cheaper than a Jeep Avenger
The larger sibling to the Fiat 500e gets a stylish SUV-like design and a 249-mile range