David Beckham commissions electric Jaguar XK140 as son's wedding present
The ex-footballer is an investor in electric classic-car conversion company Lunaz Design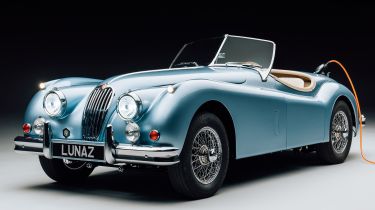 David Beckham has presented his son Brooklyn with an electric-converted Jaguar XK140 as a wedding gift. The car is produced by Lunaz Design, a Silverstone-based producer of electric classic car conversions in which the ex-footballer is an investor.
The car is finished in a unique light blue colour, contrasting with a light cream interior. As with other cars produced by Lunaz, there are plenty of discreetly hidden modern touches, including a battery level monitor, as well as uprated steering, suspension and brakes.
Beckham was announced as a Lunaz investor in July 2021. Other electric-converted classic models offered by the company to date include the Rolls-Royce Phantom V, Rolls-Royce Silver Cloud, Bentley Continental, Jaguar XK120, Range Rover and Aston Martin DB5.
It also 'upcycles' commercial vehicles such as refuse trucks, replacing their existing diesel drivetrains with electric motors and batteries. Lunaz says this saves 80% of the embedded carbon versus replacing with new, and saves significant capital for the vehicles' operators.
MINI Cooper Electric: pricing and specs for British-built electric supermini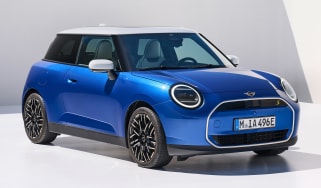 MINI Cooper Electric: pricing and specs for British-built electric supermini
MINI's latest electric hatchback introduces a revolutionary interior design, as well as larger batteries to provide a 250-mile range
The Kia EV9 is DrivingElectric Car of the Year 2024
The Kia EV9 is DrivingElectric Car of the Year 2024
Kia's new electric flagship wins big at DrivingElectric's annual awards ceremony
DrivingElectric Awards 2024: the winners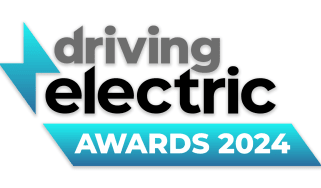 DrivingElectric Awards 2024: the winners
We celebrate the very best products in the EV world