Jaguar Formula E: Calado joins as i-Type 4 is unveiled
Jaguar has taken the wraps off its challenger for season six of Formula E in 2019/20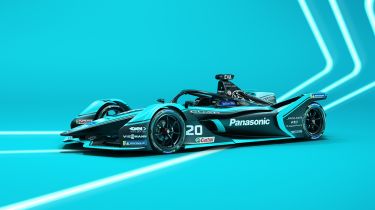 Jaguar has unveiled its Formula E season-six entry, the i-Type 4, and confirmed James Calado as a new driver alongside New Zealander Mitch Evans. The 30-year-old Brit finished third in GP2 in 2013, but has spent the majority of the past five seasons racing in the FIA World Endurance Championship (WEC) for Ferrari.
Calado completed several test sessions with Jaguar over the summer months before being confirmed last week in the seat vacated by fellow Brit Alex Lynn. He said: "This was one of the most sought-after seats in Formula E and I'm extremely proud to have been offered it. Jaguar's motorsport history is iconic and to be a part of this team is a great opportunity.
"Although electric racing is new to me, I'm confident in my own single-seater experience to secure some great results for the team. Expectations are high and I can't wait for the first race in November."
Jaguar team director James Barclay added: "[James'] experience in multiple formulas and outright pace will be a huge asset to the team. We learnt how to win last season and we are hungry for more. "To be successful in Formula E you need two drivers who can compete for podiums at every race. With Mitch and James we can look to build on the success of last season."
At the same event, the team took the wraps off its car for the 2019/20 season, the i-Type 4. Although it retains the regulation standard Formula E bodywork, Jaguar says numerous improvements have been made underneath, including to the motor, gearbox, inverter, rear suspension and dampers.
Its overall weight has also been reduced to improve performance. Speaking about the car, Barclay said: "we have applied all of our experience to date and our latest innovations into the new racecar and the development team have created what we believe will be our most competitive Formula E car to date."
The new Formula E season kicks off in Ad Diriyah, Saudi Arabia, on 22-23 November this year.
MINI Cooper Electric: pricing and specs for British-built electric supermini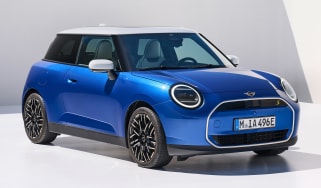 MINI Cooper Electric: pricing and specs for British-built electric supermini
MINI's latest electric hatchback introduces a revolutionary interior design, as well as larger batteries to provide a 250-mile range
Tesla Cybertruck: pricing and specs for Elon Musk's electric pickup truck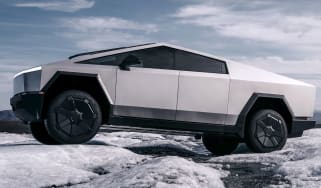 Tesla Cybertruck: pricing and specs for Elon Musk's electric pickup truck
The Tesla pickup truck is now on sale, with a range of up to 340 miles and a starting price of just over $60,000
Electric Renault 5: prices, 2024 launch date and teaser images of the MINI Cooper rival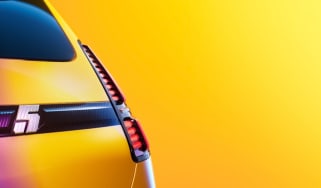 Electric Renault 5: prices, 2024 launch date and teaser images of the MINI Cooper rival
New official teaser pictures for Renault's electric supermini confirm the 5's reveal in February 2024