DrivingElectric EV Hot Spots: name your top electric-car-friendly locations in the UK
Charging hub, restaurant, hotel, shopping centre or holiday park? Let us know your top EV-friendly destinations and locations around the UK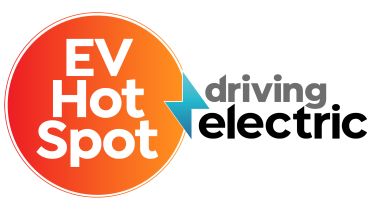 As electric-car owners, we all have our favourite places to visit in our cars. They might be great destinations for holidays or days out with top-class charging facilities, or secret stop-offs where you can charge your car, grab a coffee and be on your way.
Maybe you've found a hotel with coastal views and a couple of fast chargers, or somewhere to top up while you're walking the dog? Perhaps there's somewhere otherwise undiscovered with a playground for the kids and a row of plugs, or a restaurant car park with four, six or eight rapid-charging points? If you rate it, we want to know about it.
These are your EV Hot Spots and we'd love you to tell us about them. So, spill the beans on the great electric-car-friendly places you know by filling out our survey – and fellow electric-car owners across the country will do the same. We'll publish your top choices on the DrivingElectric website – and together we'll make life with an EV even better!
So what are you waiting for? Tell us about your EV Hot Spots now!
Your latest EV Hot Spot recommendations...
Arundell Arms, Lifton, Devon
"It is the right combination of efficient fast charging, great coffee and catering and a relaxing rural location."
Thanks to Simon Cole
Costa Coffee, Spring Rd, Lanesfield 
"I do the London to Liverpool trip a lot and prefer to come off the motorway at Birmingham and use the A41 and cut through Shropshire/Cheshire. This is a good stopping point and reliable, unlike gridserve down the M40."
Thanks to Nick Pont
Mollies Motel and Diner, Shrivenham Rd, Faringdon
"Free overnight charging for those staying in the motel, handy fast charger for those just stopping for a meal. Food & drink is delicious and the buildings look great. Very relaxing. They have 2 sites, both I think with charging. One in Oxfordshire the other near Bristol."
Thanks to Geraldine Fay  
Tesco, Inverurie
"If you are driving in North East Scotland, it is an easy stop off point with a large supermarket and cafe on site. 4 of the 5 chargers are free to use."
Thanks to Norman Watson
McDonalds, Dalby Way, Middleborough
"It's reliable and fast. Instavolt chargers are the most straightforward in the UK, a pleasure to use. Mcdonalds provides facilities and coffee."
Thanks to Michelle Thompson
Taycreggan Hotel, Loch Awe
"The hotel, its tranquil location on the shores of the loch, the food and selection of drinks and the friendliness of the staff and true Highland Hospitality makes this one of our favourite hot spots. It is accessible via a picturesque drive off the main road Crianlarich to Oban (A82 / A85) road which leads to the hotel's driveway situated a few yards from the lochside. Two dining options offer the most fantastic food accompanied by an impressive wine list. What's more to enjoy?
"Although the hotel is possibly regarded by some as remote, it does have two (resident dedicated) 240 volt points perfect for overnight charging. The owners are investigating fast charging options! There are plenty of public charging points along the way from Glasgow to the hotel...we didn't need to charge on our route from North Ayrshire to the hotel (149 mls)."
Partnership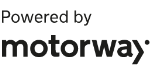 Need to sell your car?
Find your best offer from over 5,000+ dealers. It's that easy.
Thanks to Norrie Hunter
BMW i4 facelift to topple Tesla with huge range and tech upgrades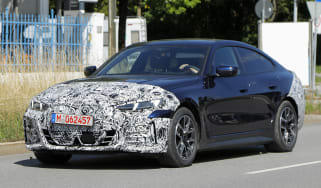 BMW i4 facelift to topple Tesla with huge range and tech upgrades
An updated version of the BMW i4 has been spotted testing, likely sporting a longer range and the latest technology
We've had a ride in the new electric MG Cyberster and it's NOT what we first thought…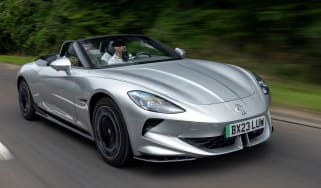 We've had a ride in the new electric MG Cyberster and it's NOT what we first thought…
The MG Cyberster is due to go on sale next year with up to 536bhp and scissor doors – and we've already had a ride in it