You Won't Believe These Electric Cars Are Coming This Year!
2020 is shaping up to the be the year of the electric car - here are the ones we're most excited about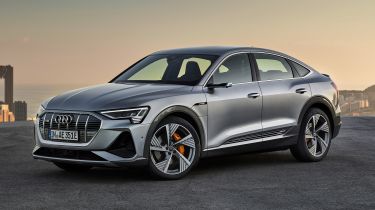 If 2019 was the year that manufacturers dipped their collective toes into the world of electric production cars, 2020 should be the year when they take the plunge.
This list is filled with models that set the tone for the future electrified output of most major manufacturers, with some launching all-new line-ups to herald new directions, such as the e-tron badge from Audi and the ID. moniker from Volkswagen.
Range, performance and charging times should all take another step forward in 2020, with many cars here offering a combination that should make electric cars feasible for most drivers.
Read on to see our list of the most important electric cars that are either confirmed or expected to arrive on sale in the UK in 2020.
Audi e-tron Sportback
Hot on the heels of the Audi e-tron SUV, the Audi e-tron Sportback (pictured at the top of the page) is set to arrive in 2020 sporting a more dynamic coupe-like body. It'll be based on the same mechanical underpinnings as the standard e-tron, albeit with more power: three electric motors combine to give a power output equivalent to 496bhp, with a 0-62mph time of 4.5 seconds claimed. The Audi e-tron Sportback should use a 95kWh battery, giving an effective range of 310 miles.
The next car on our list blends stunning styling with supercar performance and the most desirable badge in the business...
New Fisker Ocean Sport washes up in the UK: £36k for a 288-mile range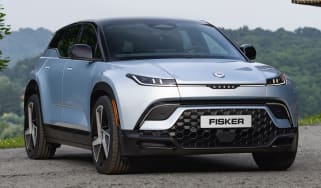 New Fisker Ocean Sport washes up in the UK: £36k for a 288-mile range
American EV startup Fisker has just launched its entry-level Ocean SUV in the UK, with a range of up to 288 miles
Big price cut: Electric Renault Megane prices slashed in time for Christmas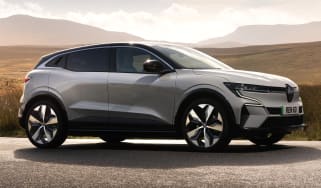 Big price cut: Electric Renault Megane prices slashed in time for Christmas
Renault Megane E-Tech gets a price drop of up to £3,500, bringing the starting price to just £34,495