Caterham electric-car plans hinge on cheaper 'off-the-shelf' drivetrains
British sports-car maker says it needs more affordable 'off-the-shelf' components if it's to consider building an electric model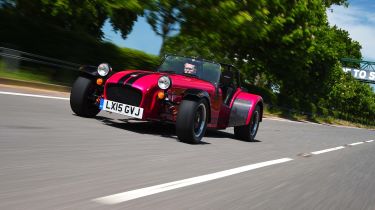 British lightweight sports-car manufacturer Caterham says it will only consider building an electric model when the price of 'off-the-shelf' battery and motor components comes down.
Speaking to our sister title Auto Express' podcast, the firm's CEO Graham MacDonald said the cost of developing a bespoke electric drivetrain is too high for a company of Caterham's size, and that electric motors' driving characteristics don't suit its most renowned model, the Seven roadster (above). He explained: "Currently, we think an all-electric powertrain would add more than 300kg to what is, already, about a 500kg car."
However, MacDonald went on to state that his engineers are actively monitoring developments in the industry and did not rule out Caterham launching an electric model in the future.
"We recognise that the future is electrification but, as you know, we use main-brand engines. So we've used the Suzuki engine, we use the Ford engines just now – so we wouldn't be naïve enough to think we could develop our own EV powertrain; we'd be looking to use an off-the-shelf package," he said.
MacDonald added: "I'm sure, as time goes on, that all these major manufacturers and major battery manufacturers are all working to get more lightweight, longer range, cheaper batteries and more efficient motors... when that comes down to a point where Caterham can talk to, say, Ford or Nissan and say 'can we buy your powertrain and put it in a Caterham?' we'll be there knocking on their doors."
Tesla Model 3 facelift will be a double-edged sword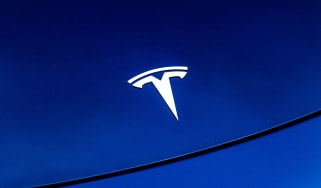 Tesla Model 3 facelift will be a double-edged sword
Tesla's updated EV will have an improved interior, greater range and a more affordable price – as well as one unfortunate drawback
Electric Ford Puma could become the UK's best-selling EV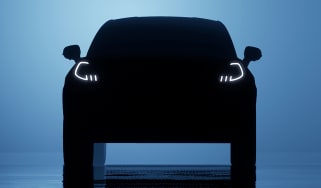 Electric Ford Puma could become the UK's best-selling EV
The Ford Puma EV is set to arrive in 2024 with a range of over 200 miles and a tweaked exterior design
Vauxhall Astra Electric: price, range and video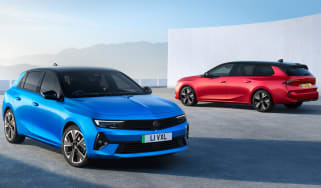 Vauxhall Astra Electric: price, range and video
The new Astra Electric shares its parts with the Peugeot e-308, with first deliveries due soon