Steps To Sustainability
How you can do your bit to live a more environmentally friendly lifestyle
Designed and produced with a philosophy of sustainability in mind, the BMW i3 is a perfect fit for motorists seeking to reduce the impact of their lifestyle on the environment. Not only is it built from some of the most cutting-edge materials and manufactured in one of the most energy-efficient manufacturing facilities in the world, the i3 is also 85% recyclable.   The approach taken by BMW in the construction of the i3 can be used as inspiration by owners wanting to take additional steps to a more sustainable lifestyle. Turn on any TV or open any newspaper, and it's clear we need to find a way to meet the planet's needs now, without compromising its finite resources for future generations. So it's a balancing act. We're trying to reach a state of eco-friendly equilibrium.   Fortunately, there are lots of ways we can all do our bit to achieve that. Inspired by the BMW i3's lessons in sustainability, our five steps are a great start for a more ecologically minded future, and include everything from ditching disposables to opting for renewable energy, and even growing your own veg.
Step 1: Reduce household energy use
Our homes are all energy-efficiency rated: from A for the most efficient to G for the least. The most common rating is D, which means most of us are wasting energy unnecessarily. So how can we curb this?
Consider a few simple changes. As an example, the BMW i3's natural wool seat trim stays cool in the heat and also retains body warmth when it's cold, reducing the need for energy-sapping air-conditioning and heating. The same is true of insulating your home properly. That includes lagging the loft, plugging gaps in doors, repairing seals or replacing old single-glazed windows completely.   Other energy-saving ideas include switching off plug sockets when not in use, ensuring appliances aren't left on standby, or simply turning your thermostat down a few degrees. If you love an open fire, choose a stove that burns pellets rather than logs, as they're made of compressed sawdust and are more efficient. You should also swap halogen lamps for LED bulbs, like those fitted as standard to all BMW i3 models (below), which use up to 90% less energy.
Consider investing in renewable energy such as solar panels or geothermal systems, to generate household electricity or heat your water. Or simply switch to a renewable energy supplier that already harnesses renewable sources such as wind and solar power to generate electricity. There are more about than you'd think, and they don't often charge a premium for their power. For inspiration, the BMW i3's hi-tech production facility is powered by four wind turbines, saving 21,000 tons of CO2 every year.
Step 2: Practice cautious not conspicuous consumption
This step suits all budgets, as all that's really required is a shift in mindset. Rubbish releases toxins into the environment. So to reduce pollution, you need to reduce waste. But where to start?   First, ditch your disposables. That means resisting the urge to buy single-use anything, including razors, cutlery, bags and cups, and shunning bottled mineral water in favour of good old-fashioned tap water. You can even switch to solid shampoo bars now, to reduce your reliance on disposable plastic bottles.   Talking of plastic bottles, BMW recycles 27 of them for every i3, with the resulting material being used in the seats and doors, and a total of 85% of the car is recyclable. There's plenty you can do, too. Recycle everything your local council will collect; it usually takes glass, plastic, paper and tins. Then, research other ways to offload remaining rubbish. Supermarkets will often take carrier bags, for example, while clothes bins are also dotted around the country.   Upcycling is the creative reuse of unwanted items. And whether you're converting your chipped Belfast sink into a herb garden, an old jumper into leg warmers, or a spice rack into a bookshelf, it's a fun way to stay sustainable. Even installing a rainwater tank counts as upcycling. You can use any water you collect to wash the car, water the plants, or even jet wash the drive.   If you can't think of any alternative use for your old junk, then find someone who can. Local online classifieds sites make it easy to resell or donate unwanted items. And as one person's junk really is another's treasure, you can be pretty sure the old chair gathering dust in your garage will be someone else's lucky vintage find.
Step 3: Make every motorway mile count
Sharing or ditching your car completely, and walking or cycling to work, will certainly help to reduce your carbon footprint, as you'll clock up fewer miles. But that's not always practical, so if you need to travel by car then consider downsizing your SUV to a city car with lower CO2 emissions. Better still, go for a hybrid or all-electric car – and remember BMW is committed to reducing energy use at every stage of the production process.   As we've mentioned, the BMW i3 is made from 85% recyclable materials and built in a factory that uses wind power. And its beautiful eucalyptus wood trim is not only harvested from Forest Stewardship Council-approved sources, its waterproof nature means it requires 90% less surface treatment, and therefore energy, than traditional woods. And because it's fast-growing, the plantations it's taken from can be quickly replenished.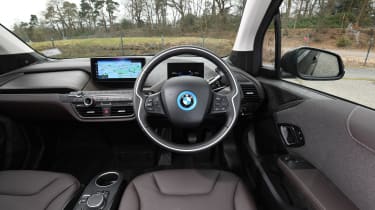 Also, the kenaf plant used in some of the distinctive interior trim (above) is not only responsibly farmed, it's 30% lighter than traditional plastic, meaning there's less weight for the car to haul around, which results in less energy used.    Of course, the latest automotive technology doesn't necessarily come cheap, but it does buy you a free pass to clock up some guilt-free miles behind the wheel. Plus you'll make huge savings in running costs as you'll never have to visit a fuel pump again.   But what if you want to go even further in your hunt for a more sustainable way of life?
Step 4: Rethink your diet
Meat lovers will be sorry to learn that a vegetarian, or preferably vegan, diet is considered the most sustainable. That's because meat and dairy farming is responsible for up to 60% of the world's greenhouse-gas emissions, according to recent research by Oxford University. In fact, its study found that cutting these products from your diet could reduce your individual carbon footprint for food by up to 73%.   But if soya sandwiches and a tofu tagine are not your thing, then you can still do your bit by buying only locally sourced food and keeping the distance from field to fork as short as possible. Better still, grow your own produce at home! The British climate is perfect for family favourites such as courgettes, cabbage, potatoes and peas. You could even keep your own chickens, and enjoy completely free-range eggs.   Or if you have some outside space, how about growing your own food? Take the BMW i3 factory for example: it's home to 780,000 bees that produce honey supplied to the factory. Of course, it isn't always possible to avoid consuming animal products, so it's worth making sure that when you do, they're as sustainably farmed as possible – such as the leather used for the BMW i3's seats, which is sourced from cattle reared in southern Germany, very close to the car's factory.
Step 5: Monitor your footprint
The final step towards a more sustainable life is to keep an eye on your own progress protecting the planet. There are now lots of ways to do this online, including carbon-footprint calculators from the likes of the World Wildlife Fund, which will help you measure your CO2 output for food consumption, motoring, holidays and household habits.
Partnership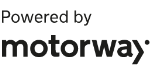 Need to sell your car?
Find your best offer from over 5,000+ dealers. It's that easy.
You can also install an energy monitor in your home; this will tell you which appliances are draining the most energy at any given time of the day. Simple.
MINI Cooper Electric: pricing and specs for British-built electric supermini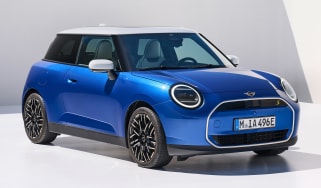 MINI Cooper Electric: pricing and specs for British-built electric supermini
MINI's latest electric hatchback introduces a revolutionary interior design, as well as larger batteries to provide a 250-mile range
Tesla Cybertruck: pricing and specs for Elon Musk's electric pickup truck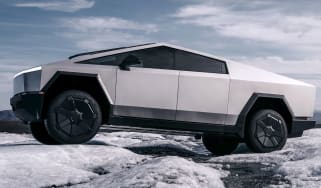 Tesla Cybertruck: pricing and specs for Elon Musk's electric pickup truck
The Tesla pickup truck is now on sale, with a range of up to 340 miles and a starting price of just over $60,000
Electric Renault 5: prices, 2024 launch date and teaser images of the MINI Cooper rival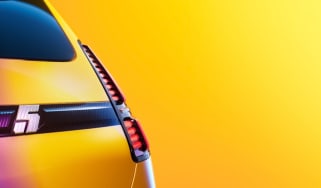 Electric Renault 5: prices, 2024 launch date and teaser images of the MINI Cooper rival
New official teaser pictures for Renault's electric supermini confirm the 5's reveal in February 2024