Thinking Outside The Box
How the BMW i3 is helping to make motoring more sustainable
In many ways, buying and driving an electric car is only your first step to an eco-friendly and sustainable motoring future.
It's the zero driving emissions of these cars that attract headlines and inspire sales, but if you're really looking to reduce your environmental impact, then you'll discover there's more to it than what does (or doesn't) come out of a vehicle's exhaust. 
The BMW i3 is a prime example, because this is a car that has been conceived from the beginning to minimise its impact on the planet, being designed from the outset to be electric.
Greener Design 
From the first swish of the stylist's pen, sustainability has been the driving force behind the i3. Many of the materials you can see and touch – and quite a few you can't – have been chosen or developed to reduce the BMW's burden on the environment, and the result is that not only can 85% of the i3 can be recycled but it uses some already-recycled materials in its construction. 
Yet it's not just at the end of the car's life that this cleaner and greener approach pays dividends, because right from the outset the BMW i3 is reducing its footprint on the earth. From its carbon-neutral factory and lightweight structure to sustainable interior finishes and recycled body panels, the BMW i3 is a machine aiming to work more in harmony with the environment than against it.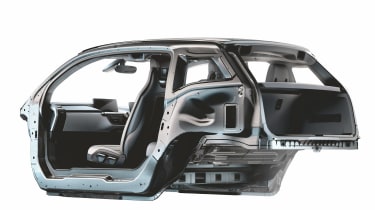 At the heart of the BMW i3 is its Carbon Fibre Reinforced Plastic (CFRP) structure. Not only is this material stronger and lighter than equivalent steel, it's also manufactured at a CO2-free facility by BMW's partner, SGL Automotive Carbon Fibres. Powered by 100% renewable hydroelectric energy, this plant at Moses Lake, Washington, US, can supply 9,000 tons of CFRP a year, without any input from fossil fuels.
The process doesn't end there, though, because the raw carbon fibre needs to be refined into laminates that'll form the basis of the finished CFRP. This takes place at BMW's Wackersdorf innovation plant in Bavaria, Germany, which has the ability to reuse any carbon-fibre off-cuts, so up to 10% of the i3's CFRP structure is comprised of this recycled material.
The thermoplastic panels that cover the CFRP frame are equally sustainable. Not only are they made from 25% recycled material, but as they're light and easy to move, they can also be painted off the car, saving time and reducing waste. Climb inside the i3 and you'll find that 80% of what you can see and touch is made from either recycled or renewable materials. The distinctive textured panels used for the dashboard and door coverings, for instance, are constructed from the fibres of kenaf, a tropical cotton plant that has one of the highest CO2 absorption rates in the world.
Remarkably, despite its natural base, the kenaf has a high-grade finish and uses a production process that does away with the need for harmful adhesives. And by adopting this, BMW has been able to vastly reduce the use of petroleum-based plastics in the i3. Of course, plastic hasn't been eliminated entirely, but over a quarter of what is used is now formed from recycled or renewable raw materials. 
Touch Wood 
Then there's open-pore eucalyptus wood trim that flows arrestingly across the top of the dashboard. With a light finish and soft texture, it has a premium look and feel, yet more importantly, unlike many woods it's naturally resistant to moisture, so it requires 90% less labour and energy-intensive finishing than traditional woods. Better still, the eucalyptus BMW uses in the i3 is only sourced from plantations approved by the Forest Stewardship Council (FSC).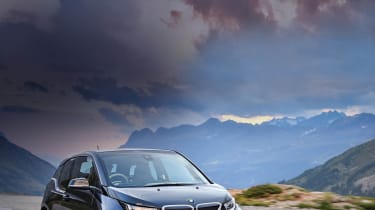 The seats get the same sustainable treatment, with some versions of the i3 featuring up to 40% pure new wool for the trim. What's more, where leather is used, the hides are sourced from herds of cattle in Southern Germany, close to the brand's Leipzig factory, further reducing the i3's carbon footprint. 
This facility plays a big part in the car's sustainable credentials. Created purely for the construction of the i3 and its i8 supercar brother, it's every bit as sustainable as the vehicles that roll out of its doors. For starters, 100% of its energy is generated from four large wind turbines, each capable of a staggering 2.5 megawatt output. 
Elsewhere, the factory also features an intelligent ventilation system that uses automatically controlled roof vents to constantly recycle the air, not only keeping the atmosphere clean and dust-free, but also doing away with the need for an energy-intensive air-conditioning system. 
Another neat touch is the use of reflective white coverings on the ceiling, reducing the need for electricity-sapping artificial lighting. The Leipzig factory is blazing an environmental trail in its paint shop as well. By using new techniques, it not only needs 70% less water than a traditional setup, it also consumes only a quarter of the energy. 
The overall result is that producing the i3 in all its forms requires 50% less energy than BMW's conventional models, which are already subject to energy-efficient practices. Wherever you look, then, the BMW i3 is at the cutting edge of sustainability, both in its design and the way it's constructed. BMW has ensured the i3 has been designed and engineered from the off to reduce its impact on the environment. 
What all of this means is that BMW's holistic approach has created an electric car that has prioritised our environment from the very first design sketch right through to the end of its long life on the road.
Used BMW i3 buying guide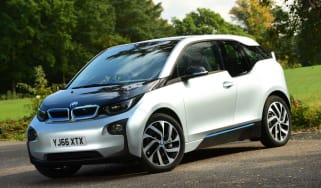 Where can I buy hydrogen and where is my nearest hydrogen filling station?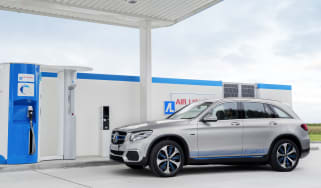 Where can I buy hydrogen and where is my nearest hydrogen filling station?
A guide to where you can find UK hydrogen fuel stations for filling up a hydrogen fuel-cell car
Can solar panels charge an electric car?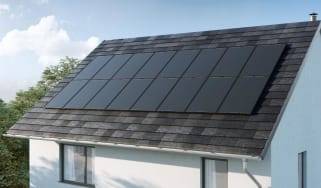 Can solar panels charge an electric car?
Charging your electric car with solar panels is a great way to save money in the long run. We explain why...
Why owners love the Mitsubishi Outlander PHEV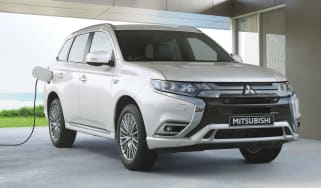 Why owners love the Mitsubishi Outlander PHEV
Thinking of switching to a plug-in hybrid? Plenty of owners we surveyed can vouch for the Mitsubishi Outlander PHEV