Audi AI:Trail quattro electric off-roader concept revealed
Electric AI:Trail quattro off-roader revealed by Audi at Frankfurt Motor Show
Audi has released more details of its AI:Trail quattro – an electric concept car designed for off-roading. The dune-buggy-like AI:Trail is big, at 4.2 metres long, 2.2 metres wide and 1.7 metres high.
Huge 22-inch wheels, short overhangs and a ground clearance of 34cm mean it should perform well off road – and sit high enough to protect the floor-integrated battery unit coming into contact with the ground during extreme off-road excursions. It can also ford water more than half a metre deep.
Audi hasn't revealed the size of the battery unit, but says it's capable of up to 311 miles of road driving or 155 miles off-road. Audi claims the AI:Trail makes 429hp, but stresses it isn't designed to be a sports car, with a maximum speed of 81mph.
Power comes from four electric motors, one on each wheel, which should provide the AI:Trail with quattro-style traction and control and means it doesn't need energy-consuming differentials and locks. The AI:Trail is designed to connect you with your surroundings, so the interior features lots of glass for an unobstructed view out and a wraparound, helicopter-style windscreen.  
The windscreen also opens up to reveal a large storage compartment, and integrated into the rear bumper is a separate storage area for dirty items like hiking boots, wet clothing and lifestyle gear. There are also retractable running boards at the side to give you easier access to the roof rack and, instead of traditional wheel housings, the AI:Trail has horizontal fenders above the four wheels, allowing you to see the suspension in action.
With 60mm of suspension travel, specially designed off-road tyres and MacPherson suspension, this electric off-roader should perform particularly well on rough terrain. There are also have automatic pressure sensors, which change the firmness of the tyres to suit the surface you're driving on.
Inside, Audi has gone for a minimalist look with very few buttons and has eschewed the in-vogue touchscreen for a simpler smartphone-powered display. There's also a yoke for a steering wheel. Sustainable materials feature heavily throughout the AI:Trail's interior, from wool felt in the boot to reprocessed wool carpet and recycled leather.
Further reinforcing this car's off-road potential, there are tensioning straps inside to keep objects in place across rougher ground. Into the rear, the hammock-like seating for two can be folded away for more space and can even be taken out of the car to provide outdoor chairs.
As for technology, the AI:Trail has five drones that are designed to fly ahead and illuminate your path (doing away with the need for headlights, says Audi) and can project a video image into the car to give the driver a bird's-eye view of the road ahead. There's also a large torch magnetically attached to the AI:Trail that can be used as interior ambient lighting, or as a spotlight that you can detach and use as a regular torch, albeit a very large one.
It can also be teamed with the sat nav to project directions when you're hiking. The AI:Trail is designed with autonomy in mind. 'Level 4' automation allows it to drive without assistance, even off-road in some instances.
Partnership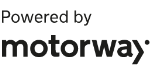 Need to sell your car?
Find your best offer from over 5,000+ dealers. It's that easy.
The AI:Trail quattro is the fourth of what Audi calls "a quartet of visionary vehicles", the first of which – the AI:CON four-door coupe – was revealed at Frankfurt in 2017. This was followed by the PB18, a 671bhp, all-electric supercar concept with a 0-62mph figure of just over two seconds.
Then came the Audi AI:ME at the Shanghai Motor Show in April 2019: the city-car concept showcased what an "automated driving compact car for the megacities of tomorrow" would look like. It also had 'Level 4' autonomous technology and was powered by a single electric motor delivering 168bhp. All four of Audi's recent electric concept cars are on display at this year's Frankfurt Motor Show.
BMW i4 facelift to topple Tesla with huge range and tech upgrades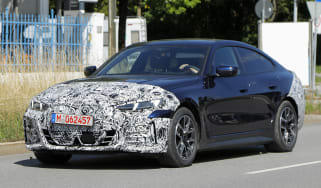 BMW i4 facelift to topple Tesla with huge range and tech upgrades
An updated version of the BMW i4 has been spotted testing, likely sporting a longer range and the latest technology
Electric BMW iX2 is set to take the kidney grille to the next level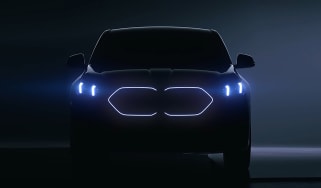 Electric BMW iX2 is set to take the kidney grille to the next level
BMW has teased the highly-rumoured iX2 coupe-SUV, which has been revealed to get enlarged illuminated kidney grilles