Aston Martin Works develops electric drivetrain for classic cars
'Reversible' system means original engine can be reinstalled if needed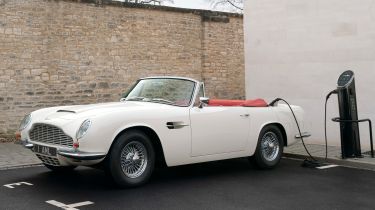 Aston Martin Works, the heritage division of the British sports-car manufacturer, has developed a 'reversible' electric drivetrain that can be retrofitted to classic models.
It allows owners of classic Aston Martins to 'futureproof' their cars, so they can continue to be used in the face of potential restrictions or bans on the use of internal-combustion engines.
The 'Heritage EV' powertrain's cassette concept sees it sit on the car's original engine and gearbox mountings. This means the originality of the car is respected, and also that its original petrol engine and gearbox can be reinstalled at a later date if required.
Aston has developed the powertrain alongside work on its forthcoming Rapide E electric supersaloon, as well as the upcoming range of Lagonda electric luxury cars. To demonstrate the technology, it has been installed in a 1970 Aston Martin DB6 MkII Volante.
'Umbilical' cords connect the electric powertrain to the car's original electrical system, while a discreet screen inside controls power management.
Commenting on the conversion, Aston Martin president and CEO Andy Palmer said: "We are very aware of the environmental and social pressures that threaten to restrict the use of classic cars in the years to come.
"Our Second Century Plan not only encompasses our new and future models, but also protects our treasured heritage. I believe this not only makes Aston Martin unique, but a truly forward-thinking leader in this field."
Paul Spires, the president of Aston Martin Works, commented: "We have been looking for some time to find a way of protecting our customers' long-term enjoyment of their cars. 
"Driving a classic Aston Martin on pure EV power is a unique experience and one that will no doubt be extremely attractive to many owners, especially those who live in city centres. We also foresee collectors adding another dimension to their collection by commissioning EV-converted heritage cars."
The first customer conversions of classic Aston Martins to electric power are scheduled to commence in 2019.
Top 10 fastest hybrid cars 2023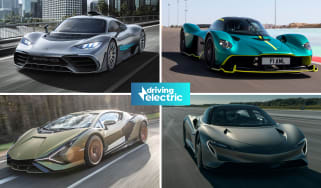 Top 10 fastest hybrid cars 2023
BMW i4 facelift to topple Tesla with huge range and tech upgrades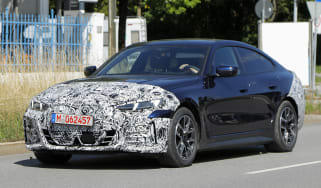 BMW i4 facelift to topple Tesla with huge range and tech upgrades
An updated version of the BMW i4 has been spotted testing, likely sporting a longer range and the latest technology
Electric BMW iX2 is set to take the kidney grille to the next level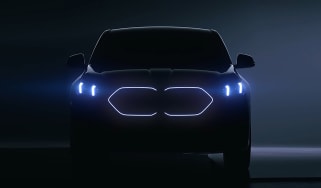 Electric BMW iX2 is set to take the kidney grille to the next level
BMW has teased the highly-rumoured iX2 coupe-SUV, which has been revealed to get enlarged illuminated kidney grilles