Volkswagen ID.3 GTX teased by new prototype
The ID.X prototype provides us with our first look at a potential ID.3 GTX electric hot hatch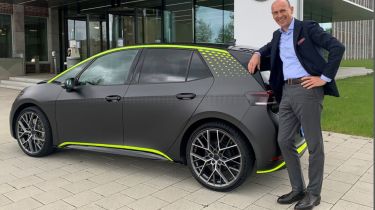 Volkswagen Passenger Cars CEO Ralf Brandstatter has shared the first images of a high-performance version of the company's ID.3 electric hatchback.
In a Linkedin post, Brandstatter unveiled the 'Volkswagen ID.X' – a prototype put together by VW's engineers that won't itself go into production, but hints at what a hot ID.3 – probably called the ID.3 GTX – would be like.
Brandstatter claims the ID.X prototype is capable of 0-62mph in 5.3 seconds, thanks to a dual-motor setup, all-wheel drive and a total power output of 324bhp. That acceleration figure is not only down to the power, but also the fact that the ID.X is 200kg lighter than the standard production ID.3.
How exactly that weight-saving has been achieved is unknown for now, but we do know that the ID.X concept features 'Drift Mode', similar to the one found in the current Volkswagen Golf R hot hatchback, as well as the Ford Focus RS and some of Mercedes-AMG's supersaloons.
Under the slightly modified ID.3 body is the same powertrain as the recently unveiled ID.4 GTX SUV – the first model in Volkswagen's GTX range of high-performance electric cars. The ID.X prototype sits on the same MEB platform as the Skoda Enyaq iV, Audi Q4 e-tron and other Volkswagen ID models.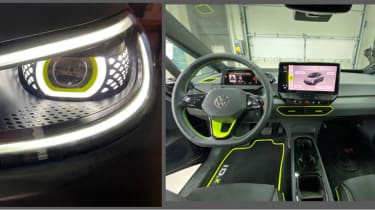 However, the ID.X prototype features an 82kWh battery, as opposed to 77kWh, which is the largest battery you'll find in any current production ID model. On the styling front, the prototype's black paint and upholstery are offset by highlighter-yellow accents and trim throughout the car.
Brandstatter said in his Linkedin post: "We have just presented the ID.4 GTX. Our first electric performance model is very well received. This also applies to our engineers… they discovered the fun of developing high-performance electric cars. And so we just let them do it."
Branstatter hinted that the prototype he drove may influence the ID range, saying: "even if the ID.X is not going to be a production vehicle – we will take up many ideas".
Volkswagen ID.3 electric: specs, price, details and release date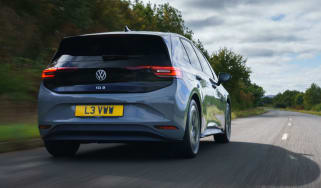 Volkswagen ID.3 electric: specs, price, details and release date
Living with a MINI Electric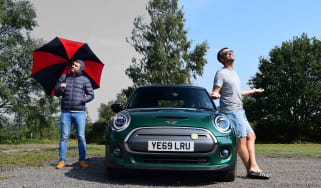 Living with a MINI Electric
Complete guide to the BP Pulse (formerly Polar Plus) charging network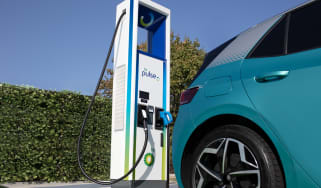 Complete guide to the BP Pulse (formerly Polar Plus) charging network
This is how to charge your electric or plug-in hybrid car on the BP Pulse public charging network (formerly known as Polar Plus)
Complete guide to BP Pulse (formerly Chargemaster) home chargers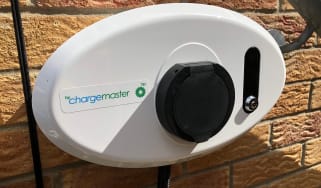 Complete guide to BP Pulse (formerly Chargemaster) home chargers
Everything you need to know about BP Pulse (formerly known as BP Chargemaster) home wallbox chargers for electric and plug-in hybrid cars
Electric car loans and grants in Scotland: a complete guide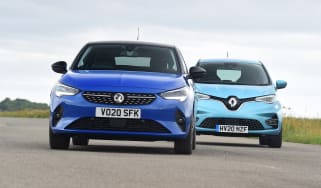 Electric car loans and grants in Scotland: a complete guide
If you live in Scotland and are looking to buy an electric car, there are a number of government schemes to help out