New Ora 03: naming strategy killed the Funky Cat
The controversially-named Ora Funky Cat has been renamed as part of the Chinese brand's rebranding scheme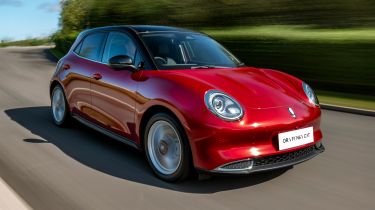 In news that will surprise literally no one, Chinese maker GWM Ora has decided to rename its chintzy-sounding 'Funky Cat' hatchback, simply to the 'Ora 03' as part of a much wider rebranding aimed at gaining a stronger foothold in the European market.
Since its arrival on UK shores, the Ora Funky Cat has certainly put the proverbial cat amongst the pigeons with its unusual name. Sales have yet to take off, with Ora recently introducing a new 'First Edition+' model featuring a longer electric range of up to 260 miles, plus more standard equipment.
It seems now that parent company GWM (Great Wall Motors) is hoping that a more generic name will help draw in starchy British buyers, with a cheaper entry-level 03 model to rival the BYD Dolphin set to arrive next year, alongside a high-performance 'GT' variant that'll go head-to-head with the MG4 XPower.
This renaming scheme also means that the forthcoming Ora Lightning Cat saloon will instead adopt the much less eyebrow-raising 'Ora 07' nameplate; the forthcoming Tesla Model 3 rival is expected to arrive before the end of 2024 and is claimed to offer a range of "over 300 miles".
The GWM Ora brand made its debut in the UK in 2021 with the arrival of the 03 (then, Funky Cat), and has since invested in a dealer network that now spans over 30 locations across the UK. It has since been joined by several other Chinese manufacturers such as BYD, Nio and XPeng, which are all looking to take on the usual line-up of mainstream European manufacturers.
Electric Renault Twingo revealed as £17k rival to Citroen e-C3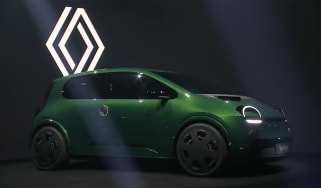 Electric Renault Twingo revealed as £17k rival to Citroen e-C3
Top 10 best small electric cars 2023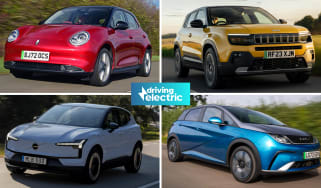 Top 10 best small electric cars 2023
DrivingElectric Awards 2024: the winners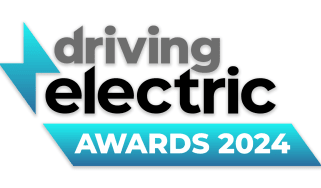 DrivingElectric Awards 2024: the winners
We celebrate the very best products in the EV world
Tesla Cybertruck: pricing and specs for Elon Musk's electric pickup truck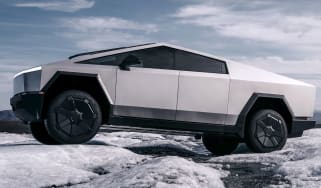 Tesla Cybertruck: pricing and specs for Elon Musk's electric pickup truck
The Tesla pickup truck is now on sale, with a range of up to 340 miles and a starting price of just over $60,000