New 2021 Nissan Leaf: prices, specification and on-sale date
Nissan has chopped the price of its best-selling Leaf electric car, with improved specification across the board; LEAF10 special edition added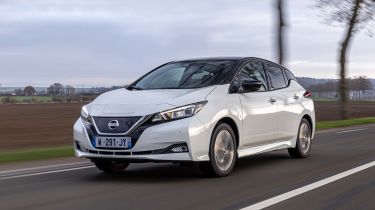 Following on from the announcement of a number of revisions to the Leaf electric car for the 2021 model year, Nissan has confirmed that a new special edition will join the range as of February this year.
The Nissan Leaf LEAF10 has been created to celebrate 10 years of the Japanese brand's pioneering electric car. The special edition brings a new body colour – two-tone Ceramic Grey – along with a repeated 'Kumiko' pattern that's applied to the mirrors, roof and bootlid.
Equipment includes in-car wi-fi and a full suite of active safety and driver assistance features, including blind-spot monitoring and intervention. The special edition also comes with a digital rear-view mirror – a £395 option on other models in the revised Leaf range. A set of 17-inch alloy wheels also features. 
The Nissan Leaf LEAF10 is available to order from 1 February, priced from £28,820 including the government Plug-in Car Grant (PiCG).
2021 Nissan Leaf prices and specification
Nissan announced a series of revisions to its popular Leaf electric car, including a price drop across the range and a host of welcome improvements, late last year. Production began in November 2020 and order books are open now.
There are still two battery capacities to choose from – standard 40kWh or 'e+' 62kWh – each available in a number of trim levels. The range starts at £26,845 (after the Plug-In Car Grant) for the Leaf Acenta and tops out at £34,710 for the Leaf e+ Tekna. Claimed range for the 40kWh model is 168 miles, with the 62kWh battery increasing that to 239 miles.
N-Connecta trim has been introduced for the 62kWh e+ model, offering a new and cheaper entry point for the larger-batteried Leaf, with prices from £32,695 after the grant. The standard Leaf is available in Acenta, N-Connecta and Tekna trims, while the Leaf e+ comes in N-Connecta, N-TEC and Tekna versions.
Technological upgrades include Nissan's Intelligent Rearview Mirror, which places an LCD screen in the interior mirror displaying a clear, low-glare view behind the car – useful for parking and if the rear seats are occupied. This comes as standard on Tekna models, or can be added to N-Connecta cars for £395.
Blind Spot Intervention has been added to the Leaf's roster of active safety systems, while the brand's ProPILOT suite of driver assistance features is now £145 cheaper as an option on N-Connecta models, at £450. ProPilot is standard on Tekna cars, but isn't available on entry-level Acenta trim. 
Standard equipment across the range now also includes a shark-fin aerial and telescopic steering-wheel adjustment. A new Ceramic Grey colour option joins the colour palette, although a selection of previous colours have been discontinued.
Where can I buy hydrogen and where is my nearest hydrogen filling station?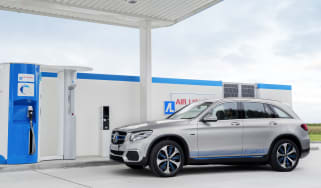 Where can I buy hydrogen and where is my nearest hydrogen filling station?
A guide to where you can find UK hydrogen fuel stations for filling up a hydrogen fuel-cell car
Why owners love the Mitsubishi Outlander PHEV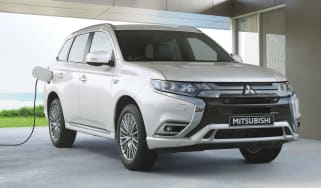 Why owners love the Mitsubishi Outlander PHEV
Thinking of switching to a plug-in hybrid? Plenty of owners we surveyed can vouch for the Mitsubishi Outlander PHEV
Can solar panels charge an electric car?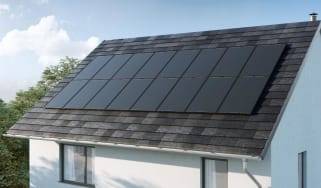 Can solar panels charge an electric car?
Charging your electric car with solar panels is a great way to save money in the long run. We explain why...